Fast & Affordable 10 Cubic Yard Dumpsters in Delray Beach, Florida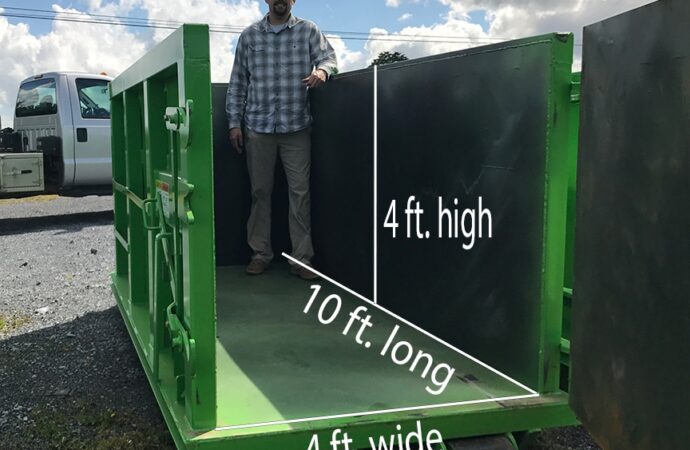 Every one of us wants to live in a clean environment. Cleaning of houses, commercial sites, yards, gardens, etc. leaves behind piles of waste.
Proper disposal of unwanted as well as waste material is important; otherwise, it will damage our surroundings. Proper disposal of waste is critical as some materials can be hazardous and can contaminate the environment.
You all are aware that human beings are mainly responsible for polluting the environment by their activities like waste production, the use of plastic and polythene, etc. Thus, it becomes compulsory for us to control waste production and create suitable environmental conditions for the generation to come.
An on-site dumpster can just solve the problem of waste disposal and act as a stress buster. You just have to hurl the waste into the container and forget about it. If you are in need of renting Dumpster but finding it harder to contact the best services for waste removal in Delray Beach, Florida (FL), so, no need to worry because We Delray Beach Junk Removal and Trash Haulers have completely established its services that will help you to get rid of trash from your space.
10 Cubic Yard Dumpsters
---
We are offering various dimensions of dumpsters to dispose of debris from your workplace, residential areas, basement, etc. Some projects produce a large amount of debris then it's time to hire a large-sized container. Small Cleaning work releases less waste. That is, our small bins are sufficient to dispose of unwanted materials.
Our Dumpsters will fit all of your waste so that you can work in a clean environment.
Uses of 10 Cubic Yard Dumpsters
---
10 Cubic Yard Dumpster is a good choice for less space. These containers can be used for cleaning the small basement, kitchen, bath remodeling, dirt removal, flooring, yard, and garden cleaning as well as for day to day use. If you have a small amount of waste produced in your area, then 10 Cubic Yard Dumpster should work. For renting these bins, talk to our service representative, and they will explain each and everything to you so that you can satisfy and enjoy our services.
Benefits of renting 10 Cubic Yard Dumpsters from us
---
These days dumpster services are very common. We at Delray Beach Junk Removal and Trash Haulers serving for decades and proud to serve you all. We know the problem of waste disposal to landfill in an eco-friendly way so that you can participate in the movement to preserve mother earth.
 Price Transparency: Our services are pocket-friendly so that everyone can dispose of their unwanted products safely. We maintain transparency with our customers so that you can get what you see. We will not force you to pay extra for any service that you are using.
 Customer Satisfaction: We all know that the Customer is the king or queen and base for reputation as well as company success. We drive customer satisfaction by assisting them to clean up unwanted materials from their houses, commercial spaces, etc.
 The flexibility of Time: When you are renting the required container that time we will set a time table for delivery and pick up filled bins from your site. But if you want to change the hours or weeks for that, you book our service at any point.
Many more benefits like eco-friendly, recycling of waste services can be given by Delray Beach Junk Removal and Trash Haulers that assist you in managing your trash. For more information about our services, you can visit us.
Here is a list of our services you can get at Delray Beach Junk Removal and Trash Haulers:
---
Delray Beach Junk Removal and Trash Haulers is the top company in Delray Beach that offers the best residential and commercial junk removal services. Here's our additional services:
---