Fast Residential Junk Removal Services in Delray Beach, Florida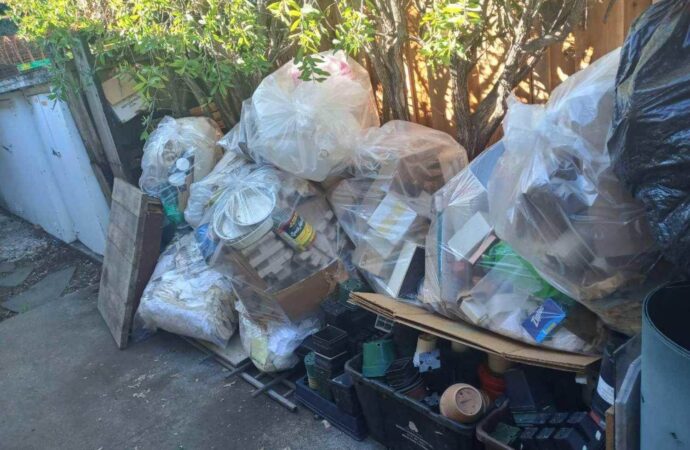 Delray Beach Junk Removal and Trash Haulers will remove any junk, trash, or item from your house or residential property and make sure everything is placed in the best centers and facilities. All you have to do is contact us and ask for our residential junk removal service. We'll take care of all your junk removal needs and ensure that you have it removed quickly and move to the best centers and facilities in the area. We know the challenges homeowners face when trying to remove junk. Most municipal services won't take care of all your needs either, making it all more difficult than it should be in 99% of the cases.
We can take care of all the heavy lifting and other details. Contact us today to get any non-hazardous junk from your property removed quickly and ensure you don't have to lift a finger in the process.
We offer a quick and efficient method to remove junk from your home or other residential properties in the area. We make it easy for you to dispose of junk and all unused items.
We are aware of the limitations of municipal services and can help tenants and homeowners find a way to get rid of their junk. Anything that's not dangerous is included. We don't just remove trash and garbage; we also recycle anything we can using our facilities.
We know that your time is valuable, and you might be very busy. We will arrive on time, finish the job quickly, provide all the support you need so you don't have to worry, and ensure that all junk is properly disposed of so the recurring pickup you require or this one-time service is done perfectly.
Our junk removal team is efficient and quick. We recycle more junk than any other company, so you can rest assured. 
If you care about the environment as much as we do, this makes us an environmentally friendly option. Some items can also be donated depending on their condition and whether they can be given to charity.
Our Team Aims to Recycle
It doesn't mean you have to haul away junk all day if you are facing this entire process. Instead, focus on how you have to handle your regular problems. For the rest, you must know that our team is encouraged to recycle wherever possible, as it reduces waste and even gives people who need it items that can still be used.
This means we recycle used items and give them to local charities and donation centers. We believe furniture and electronics can be of great benefit to others, so we make sure they are properly used.
You don't need to worry about junk of any kind. We sort the junk and determine which items can either be recycled or sent directly to transition centers.
Our team will partner with you to make a positive impact in your community and the surrounding environment. Any items not used will be taken away and donated to local charities or recycled based on their condition.
We will dispose of junk that is not salvageable or recycle it in an environmentally-friendly way.
Our staff is licensed, insured, bonded, and experienced. For residential junk removal, we can offer a free estimate. All services include proper junk removal and lifting of all the items and waste.
Here is a list of our services you can get at Delray Beach Junk Removal and Trash Haulers:
---
Delray Beach Junk Removal and Trash Haulers is the top company in Delray Beach that offers the best residential and commercial junk removal services. Here's our additional services:
---