Fast Property Clean Outs & Services in Delray Beach, Florida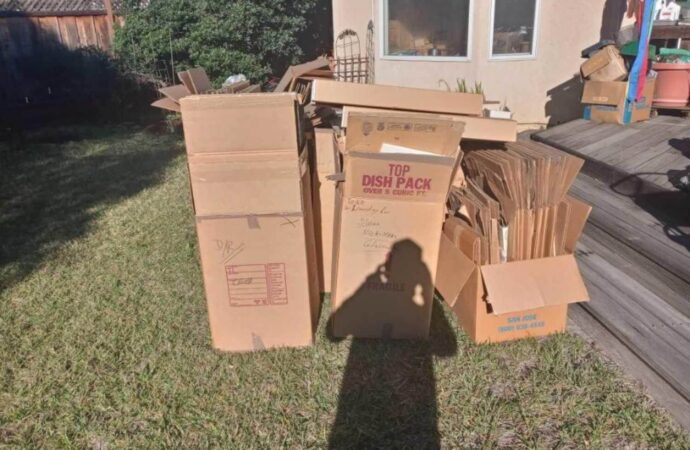 Do not believe anyone who claims property clean out is easy or takes little effort since this is quite far from true and what actually involves cleaning your property and all the space with the junk and trash. It can take a lot of work if you put in a lot of your time in the process, meaning you have to focus on both options. Many people make a mistake in thinking that the whole process is about dust removal. It is more than just getting rid of dirt and dust. It's about getting rid of old and unwanted items, junk, and debris. Professionals are often needed to assist with property clean outs for this very reason.
They will be able to arrange transport and manage all processes for removing and properly disposing of the items. Boynton Beach Junk Removal and Trash Haulers can help you quickly and efficiently clean up any commercial or residential property and ensure you get everything sorted out and completely cleaned in no time.
Our staff is skilled in providing quality property cleaning services in the area and in surrounding cities. Our team will come to your house and help you organize and sort everything. Then, we will remove any junk or dirt you don't want and sort it out so that we can decide what can be kept or what can go. We will also determine what should be recycled or donated.
These details might help clarify your questions and help you decide if this service is right for the specific needs you have around your property:
The property clean out is completed by the removal of all kitchenware and furniture, and even items that are simply old and your regular rubbish and trash. This will clear out clutter and make your property clean.

All junk will be disposed of and taken to recycling or disposal centers. If they are in good condition, you can donate them. It is important to get rid of all junk and make sure it goes to the right places.

We can clean any property, no matter if it is being used to move or for sale.
Many people are familiar with estate cleaning services, but they can be confusing when it comes to property clean outs. Each service has its own mission and goals, so it is important that you focus on what clean outs we offer.
A house cleaning or estate cleaning is the process of removing all assets from a home or relative in order to sell, divide or liquidate them for this very reason alone.
No matter if it is your home, apartment, or business, we can clean it out. No matter the reason either, we want your property clutter-free and clean. This is quite different from an estate clean out that may have you confused about everything.
We can remove junk from commercial and residential properties. We offer this service to both individuals and businesses.
All junk is recycled or transported to appropriate transition centers. We take full responsibility for proper disposal.
If you are looking to rent your property, our services can help. Or you can just concentrate on what you need to do to get the space you really need.
We can quickly clean any property. Get in touch with us today to get our assistance.
Here is a list of our services you can get at Delray Beach Junk Removal and Trash Haulers:
---
Delray Beach Junk Removal and Trash Haulers is the top company in Delray Beach that offers the best residential and commercial junk removal services. Here's our additional services:
---