Fast Property Cleanup Dumpster Services in Delray Beach, Florida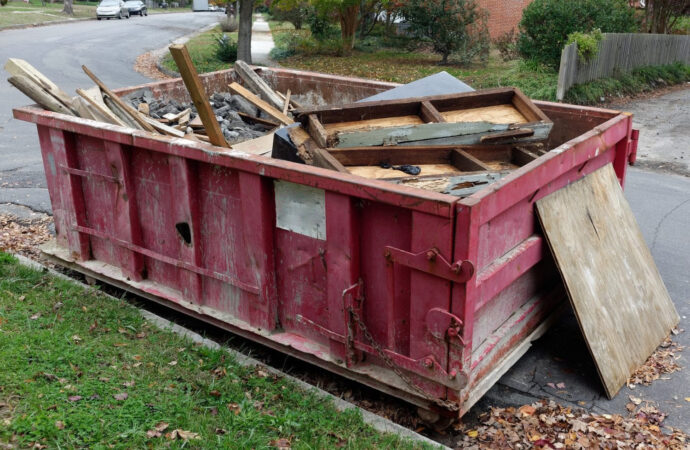 If you have been entrusted with the task of cleaning up a property, an on-site rental dumpster can be of great use. Cleaning up of property includes many responsibilities. Every cleaning up, dispossession, or moving of any property cleanup dumpster services almost always leaves behind piles of waste.
An on-site rental dumpster can just act as a stress buster on site, especially when you don't have enough space to keep it. You just have to hurl the waste into the dumpster and forget about it. Property Clean up produces many types of waste. It can be from bathroom and kitchen remodeling, deck removal, roof makeovers, or yard makeovers.
All these processes include waste in the form of concrete, bricks, and blocks. All this produces waste of another kind. Here waste can be in the form of broken furniture or worn out pieces of household material, appliances, tires, electronics, garden waste materials. An average residential junk before a move-out or some single wall demolition may need a 10-yard dumpster to hold all the waste. 20 to the 30-yard dumpster is mostly required for multi-room remodeling.
Renting a residential dumpster can help getting rid of unwanted household items and ease the moving process.
We are Delray Beach Junk Removal and Trash Haulers. We are serving in this region for a very long time. You don't have to be a professional for renting a dumpster for your property cleanup. If you are not good at visualizing the volumes of junk in mathematical units. We can help you choose the right dumpster for your needs and the right dumpster for your budget. Just be sure you describe the job to be done correctly.
Services that we offer:
---
Dumpster sizes: We have a variety of sizes of dumpsters to offer suiting your needs.
Expert team members: You only have to describe the plan of cleanup. Our team will suggest you an estimated dumpster size suiting your purpose in every case.
Expert drivers helping delivery support: Our expert drivers will find another location for your rental dumpster if your driveway is not big enough.
Materials accepted by us: In most locations, we also accept materials like concrete, bricks, and blocks along with other types of wastes.
Competitive rental charges: We offer affordably low weekly rental charges. If the cleanup process takes more time than a week, we offer quiet low per day charges. Our extended rental periods allow you to take your own time to sort out your possessions.
What differs us from other rental dumpster services?
---
We always prefer eco-friendly services. We are serving Delray Beach for decades. Our team is highly experienced, and expertise is shown in every place we offer our service. Our knowledge is driven by the experience we hold in this field.
Our customer friendly team members guide our clients about the service that will serve their purpose efficiently in every possible manner. We have a list of clients who always prefer us on every occasion as they trust our team wholeheartedly as our team members are friendly, professional, and highly efficient in every manner. If you want our services anywhere in the region, we are just a call away.
Here is a list of our services you can get at Delray Beach Junk Removal and Trash Haulers:
---
Delray Beach Junk Removal and Trash Haulers is the top company in Delray Beach that offers the best residential and commercial junk removal services. Here's our additional services:
---