Fast & Affordable 30 Cubic Yard Dumpsters in Delray Beach, Florida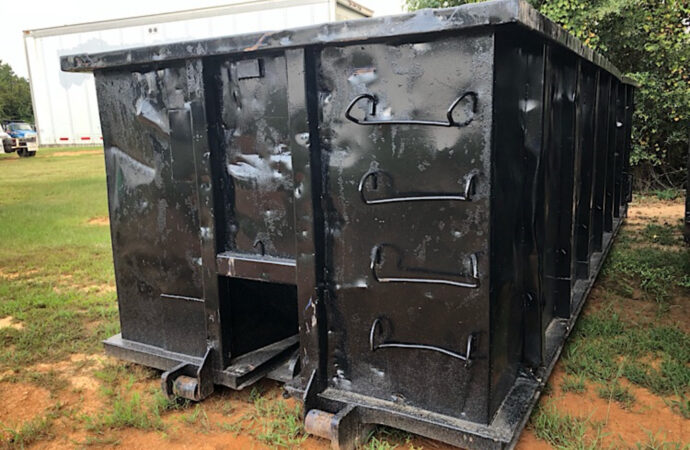 Staying in Delray Beach? Going to sell your property and want an attractive look? Or just moved into the city? Well, in both cases, if our guess is right, the trash is overflowing at your place. Definitely, you are in search of a responsible company like us. Delray Beach Junk Removal and Trash Haulers is our name; satisfying results are our fame.
We offer a wide range of services in the arena of cleanliness. We haul almost every single piece of scrap around you. We hire skilled and proficient hands. We are the most trusted and credible company with an experience of almost 24 years.
The 30-yard container
---
As one of the largest sizes, a 30 Cubic Yard Dumpster is appropriate for various large scales operations. Homeowners or contractors the 30-yard bin is suitable for both. From junk removal to extensive remodeling, the size is enough.
When you get confused in between too large or too small, a 30-yard size fits well. Rent the simplest way. The average magnitudes of the 30-yard bin are 22 feet long, 7.5 feet wide, and 6 feet high. For updating the basement, demolition waste, kitchen renovation, or other related projects can be hauled within the same size.
It can approximately eat up to 180 13 gallon trash bags. Aren't they enough? Undoubtedly, 40-yard dumpsters are available too.
What we commit
---
Our rates are inclusive of delivery, taxes, weight limit, disposal, and pickup charges. Thus no charges are hidden. Call us today to know about trending customized services of dumpster renting and other offers. Get an estimate for weight, prices, and bin size. Call our professionals to your door. Empty the space for impressive up-gradation.
3 to 5 tons can be easily handled by the 30-yard sized bin. Always keep an eye on weight while loading for many measures. Garage cleanout, or washer, dryer, oven tossing add up weights quickly. Avoid overloading for safety criteria. The bin fits for the decluttering processes of your entire house or any space. We handle a variety of items while home cleanout: furniture, mattresses, electronics, or any appliances.
More you can hire
---
If you are planning to cover your outdoor areas, we offer lawn cleanups. Get rid of unwanted shrubs and brushes occupancy. Expand your space to the broad boundary. Remove the dead trees and carve the expanse for patios. Leave the residue as our responsibility. Even you can call up for the other services we offer:
Commercial Demolition Dumpster Services

Site Clearing Dumpster Services

Tree Removal Dumpster Services

Recycling Dumpster Services

Storm Cleanup Dumpster Services

Yard Waste Dumpster Services
10, 20, 30, to 40 yards dumpsters are available in a wide range. Bust obviously, it may confuse you to some extent. Don't worry, go with the bin that suits your requirements. Delray Beach Junk Removal and Trash Haulers can bring the curve of happiness on your face. We deliver satisfaction and precision. Quality work is what we are dedicated to. Go for a spectrum of our services that fulfill your necessities. Call us now so that we can reserve a dumpster for you.
Here is a list of our services you can get at Delray Beach Junk Removal and Trash Haulers:
---
Delray Beach Junk Removal and Trash Haulers is the top company in Delray Beach that offers the best residential and commercial junk removal services. Here's our additional services:
---