Fast Home Clean Outs & Services in Delray Beach, Florida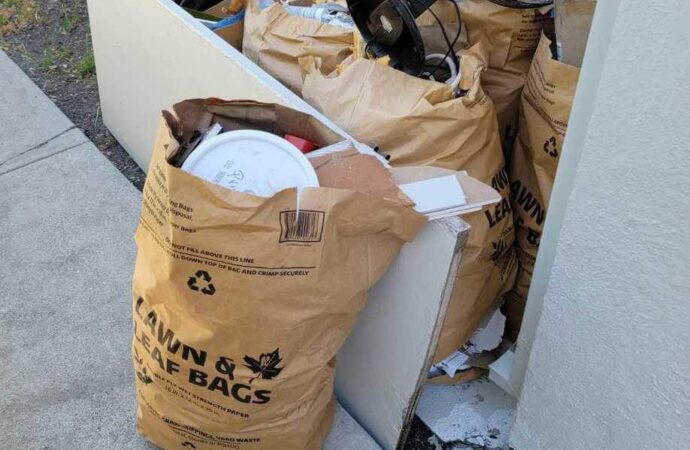 When you move to a new home or take over the care of items left behind by previous owners, it can be hard to keep your space tidy and clutter-free. Perhaps you are the ex-owner and must get rid of junk and other items to clean out your home, or maybe you simply want to make sure that everything is in good order so you can use your property and house all the way you want. This task can be difficult and time-consuming, so qualified professionals are required if you aim for house clean outs. The team at Delray Beach Junk Removal and Trash Haulers is here to help with each step. 
You will not only be satisfied and have a team that accommodates your needs but also ensure that your entire property is cleaned up and that you don't have to worry about every single detail any longer.
You can use our house cleaning services to clean any room in your house. We tailor our prices and projects to meet your needs and provide the expertise you need.
Once we have given you an estimate, we will focus on how we can help you. We will ensure that all details are taken care of and will focus on recycling and disposing of items as efficiently as possible.
Our commitment to excellent customer service, reliable performance, and environmentally-friendly practices make us the best-rated junk removal company. We're the ones you want to have when dealing with home clean outs since it ensures you won't have to repeat the process and will rest assured when thinking about how we dispose of the junk and old items.
Our property cleaning services are easy to use. We will provide a fair price and honor it, whether you hire us immediately or after you have considered the service. 
When you hire us, everything is cleaned from top-to-bottom. All junk and other materials are removed in accordance with the law. We will also recycle everything we can and use our recycling facilities to do so or take the items to the right transition centers, so you don't have to struggle about how to handle the disposal when we are right here, ready to handle every step.
A Team that Cleans a Room, or the Whole House
If you need only one room cleaned or a portion of your whole house, we can provide a free estimate, and rest assured this isn't an issue for us. 
This is cheaper than hiring a full service, after all, so we can take care of your junk no matter what, and we will also be available if you need us to service the whole property.
Point the way to us when we arrive. All rubbish will be removed by our friendly team so that you can concentrate on the task at hand.
We pride ourselves on offering high-quality customer service to people going through difficult times or just because they want to clear out their homes and get rid of all of the junk. We can take care of any unwanted items left on estate properties.
Our team can provide tenants with an affordable and quick solution for people who have left behind possessions and junk.
Contact us for a free estimate. We will provide a customized estimate to determine the cost of each component of a complete home clean out and ensure you get every need covered properly.
Here is a list of our services you can get at Delray Beach Junk Removal and Trash Haulers:
---
Delray Beach Junk Removal and Trash Haulers is the top company in Delray Beach that offers the best residential and commercial junk removal services. Here's our additional services:
---