Fast Fence Removal Services in Delray Beach, Florida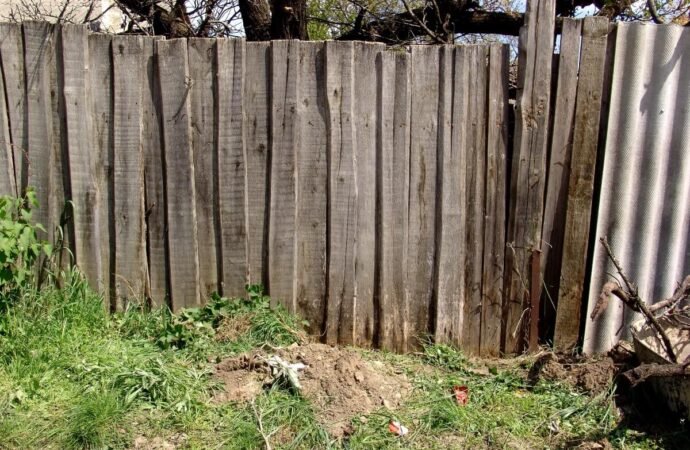 If you need help with fence removal, whether you have an old fence or a damaged one or simply want to remove some pieces and parts that were left behind due to how you have been trying to get rid of the feature, you have our support from the very beginning to the very last step. Delray Beach Junk Removal and Trash Haulers can clear your space and help with the fence removals and clean out processes.
We serve all of Delray Beach, and we always focus on the right way to do it. We can assist you in removing any wood or other debris, as well as ensuring that every piece of your fence is lifted and loaded onto our truck. This will allow you to focus on the things that are important and spend as little time as possible.
You may want to get rid of your fence for safety reasons or aesthetic reasons. It is important to take the time necessary to complete this task and to hire qualified professionals to do it.
If your fence isn't properly maintained or made from wood, it can affect the value of your property. We can remove it quickly and without any hassle.
Florida fence damage can occur due to unpredicted weather conditions. However, we are available to help you regardless of what the circumstances may be. We are available at all times and conditions.
If you are worried about the potential damage that weather could cause to your yard and the possible unwelcome elements it may bring, we can help.
Regular rain can cause wire fencing to rust or become damaged. We can help you, no matter what type of fence you have, and work around the removal or just take the debris and waste left behind based on the type of fence you have installed in your property or what it left behind due to the removal.
How Your Fence Should Be Removed
Many people believe they can take down fences without any type of help, and they are quite wrong in all this. 
Fences are usually built on a cement foundation. This means that the correct materials, equipment, and people must be used in order to complete this task. Most people don't remember or know this and end up struggling with the full removal.
The concrete foundation must be removed, for example. Next, think about where and how to dispose of waste and materials and how you need to move everything to the proper centers and facilities.
There are many factors that can affect the cost of fencing removal. These factors can make it more difficult to remove and clean up as well, increasing the cost in the short and long term depending on how the entire cleanup will work.
We will adjust our estimates and prices to reflect your needs and budget.
We provide fence cleaning services, including concrete and pole removal, as well as disposal. You can remove the fence and have us deliver an excellent job around the entire cleaning of the space. It all depends on how we want to handle the whole removal and the condition of the fence posts.
Call us now to get a free estimate. We will customize the estimate to meet your needs, and you are not required to hire our team.
Here is a list of our services you can get at Delray Beach Junk Removal and Trash Haulers:
---
Delray Beach Junk Removal and Trash Haulers is the top company in Delray Beach that offers the best residential and commercial junk removal services. Here's our additional services:
---