Fast Interior Home Remodels Dumpster Services in Delray Beach, Florida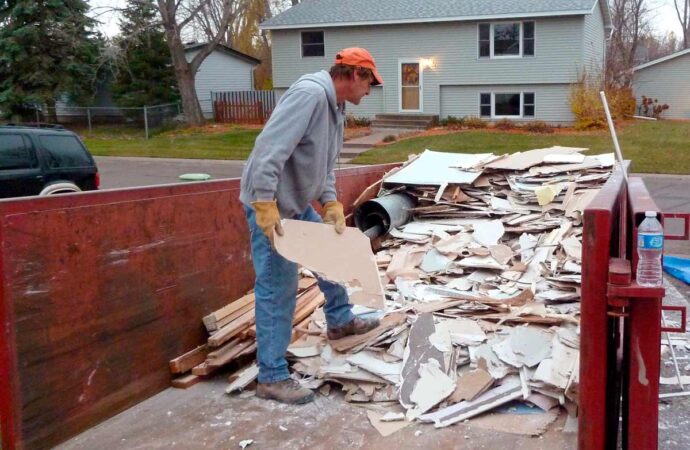 Want to remodel your house with the latest designs. Worried about the demolition waste and dumping stress. Don't be, as here is the key to cleanliness. Whether garage, attic, basement, or minor renovations, we deliver the best options to remove the Interior Home Remodels Dumpster Services waste out of your house. Call us for more details.
Get the container that can be roll-off easily. Renovating from minor to huge space can be messy until the trash isn't removed. Have a stress-free experience of updating your area. Call us for full service, or you can opt for renting the debris box. Delray Beach Junk Removal and Trash Haulers are here to serve you well.
Get an estimate for the service, call us now. 10 to 40 yards of dumpster are available, choose the suitable one. We ensure the size to be large enough that accommodate your debris properly. We simply won't overload the dumpster in any case to avoid the mess.
Bathroom remodels
---
If you have planned to remodel half of your bathroom, you can go with a 10-yard container. Well, for larger ones, 20-yards can be the smarter option.
Kitchen remodels
---
Fir smaller modifications, you will require 20-yard of dumpster. However, for massive, you can certainly go for the 30-yards.
Medium to large home remodels
---
For medium demolishing, the 30-yard of dumpster is the minimum requirement. Whereas the major interior renovation demands 40-yards of dumping box.
What makes us unique?
---
In the case of rental dumpster, When the capacity is full, just pick up your phone and get on-time service. You only have to point the location need to be cleared, rest job is ours. Fulfill your expectations in a simplified manner. Flee the idea of employing a 10-yard dumpster twice in place of 20 yards. As the latter one is a budget-friendly. Find the perfect interior designer, howsoever large demolition will, we will clear every fraction of dust.
If you are planning for auctioning of your space, the place must be neat and need to look fresh. The only solution is 'Delray Beach Junk Removal and Trash Haulers.' We even provide tree removal dumpster services. Clear your region to expand your space.
What more benefits we offer
---
At this time of COVID-19 pandemic, we advise you to go for the rental dumpster in order to avoid daily contact with anyone. Or if your area ever went through an extreme storm, you can call us to clear the residue around. Our services wouldn't stop here; we help in asbestos abatement waste removal, underground storage tanks dumpster services, and much more!
We will fulfill your expectations in every aspect of tidiness. We are insured, credible, and licensed. Hence you can trust and rely on us blindly. We guarantee that we won't let you down anytime. Delray Beach Junk Removal and Trash Haulers are popular in Delray Beach for quality and precision service delivery. Moreover, the rates are affordable and reasonable. No hidden charges are applied. We make sure to be transparent while working with you. So, call us right now and get free quotes.
Here is a list of our services you can get at Delray Beach Junk Removal and Trash Haulers:
---
Delray Beach Junk Removal and Trash Haulers is the top company in Delray Beach that offers the best residential and commercial junk removal services. Here's our additional services:
---