Get a FREE Quote for Delray Beach Junk Removal Services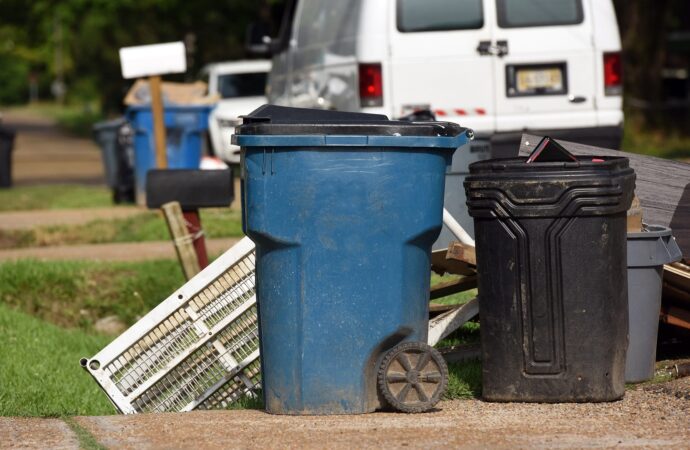 Our team at Delray Beach Junk Removal and Trash Haulers will assist you with all your junk removal needs. We offer property and space cleanouts and make sure that besides removing the junk, we organize and clean everything as needed. We know how much people struggle with their regular junk or specific items they have been cluttering or storing in their spaces. Thus, we want to be the solution for most of the problems and make sure you can have the full support to avoid heavy lifting, loading trucks or dumpsters, and moving the items to places that actually dispose of them properly or even recycle them.
Our team works hard to satisfy all your junk and trash needs, regardless of whether you are a homeowner or property manager or maybe a commercial or a business owner. We don't want you to be alone in junk removal processes or when you have some cleanout to deal with.
We can provide recurring or one-time services depending on how much junk you have and how we handle it or if your project requires some pickups based on how you are working with this type of junk.
It's not about how to move junk, but where to put it and ensure that you don't pollute the environment as well. We only work with top transition centers and recycling facilities in Delray Beach, so this isn't something to worry about on your side.
We don't depend on landfills for our cases, as this would only cause more pollution. We support only green ideas and methods in this place and make sure you are continuously helping the planet thanks to us as well.
Our team is truly concerned about the environment and how we can help. We are here to support you and ensure you're taken care of throughout the entire process while you don't have to worry about where the junk is going.
We are able to help with both residential and commercial junk removal. Our team can also handle other services such as rubber and tire junk removal, cleanouts of constructions, demolitions, shed removal, and carpet junk removal, and we still have over 20 other services waiting for you.
If you have questions or need assistance with specific items or waste, please call or email us.
Our team at Delray Beach Junk Removal and Trash Haulers truly wants to help you with all your needs. We are the junk removal and trash haulers you need. This will make your life easier and more affordable, and you won't have to keep struggling with other regular processes.
How Much Is Our Service Worth?
We will visit your business or home, assess the scope of work needed, consider your budget, then provide you with an estimate. We will ask you whether you prefer a recurring service or a one-time one so we can give you an adequate quote by the end of the day.
Contact us via phone, email, or by using our contact form to let us know more about your needs and desires. We will ensure that you receive the right solution and support.
Keep in mind we work around your needs in terms of removal but also the cleanout based on the service you're requesting.
Here is a list of our services you can get at Delray Beach Junk Removal and Trash Haulers:
---
Delray Beach Junk Removal and Trash Haulers is the top company in Delray Beach that offers the best residential and commercial junk removal services. Here's our additional services:
---