Fast Shed Removal & Junk Services in Delray Beach, Florida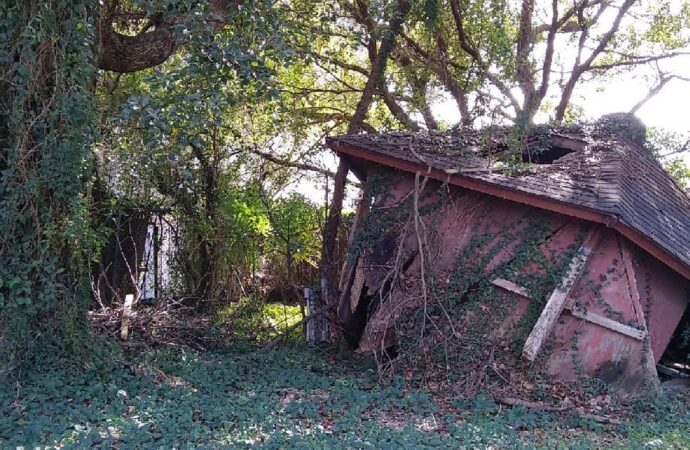 Although sheds are useful for storage, getting stuff done with mechanics, or having space for activities and tasks that you can just have your table on and complete, they can become messy and cluttered, leading to the common occurrence of how they require a lot more effort and time to organize. You will have to either take down the shed, build another one or remove all junk from the shed at some point. Even though the shed may be small, if it is filled with garden tools and lawnmowers, it can quickly get cluttered. Delray Beach Junk Removal and Trash Haulers can help you with shed removal and handle the entire process, so you save time, effort, and money. 
This is where we can help you and the way we do it when it is about your shed:
We can clean out your whole shed to give you more space and make it look neater.

We can help you remove the shed and all its junk and make sure that everything is removed.

We can offer either one or both, depending on your goals and the number of sheds that you require.
We will remove all junk and load it into our trucks. We can also disassemble your shed and haul it away.
Because we understand how frustrating this can be for our clients, we make shed removal and demolition simple. We can remove all lawnmowers or sheds and make sure we can help you with this task.
Due to work involved, you will need a permit in most states to demolish sheds. You will also need a permit to alter a building.
This is especially true in large urban areas. We want to let you know that we can handle all of your requests and ensure that the permit is ready when you are, so rest assured we can take care of every part of the steps.
We Care for Any Shed & Remove It as Well
There are many sizes and shapes that sheds come in. Due to the amount of work required to remove them, the cost or price will be higher. Our team is capable of handling any size shed, and, as mentioned, the price of your shed will vary or more like the price of the removal.
Our members will give estimates on-site to ensure you are fully informed about your purchase. When you get a quote, there are no obligations.
The type of foundation used in most cases will impact the price of shed removal. It will cost more to remove a shed with cement anchor points than one on its ground. It can be more costly to remove your shed if you have electricity. It all depends on your perception of the shed's condition.
If you have any questions, we can assist you in all aspects. It all depends on the shed you have and the way it was built.
Each step will be described in detail:
For more information, please contact us via email or phone, or use our contact form.

We will take care of all aspects of your assessment, and we'll give you an estimate.

After you approve the quote, we'll start the removal.

We'll remove any items, junk, or materials and haul them away.
You can be sure that our team will take care of all your recycling needs.
Here is a list of our services you can get at Delray Beach Junk Removal and Trash Haulers:
---
Delray Beach Junk Removal and Trash Haulers is the top company in Delray Beach that offers the best residential and commercial junk removal services. Here's our additional services:
---