Fast School Cleanup Dumpster Services in Delray Beach, Florida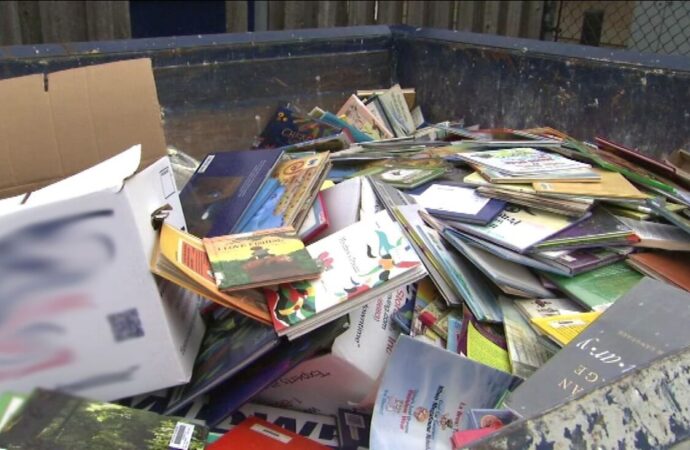 A School Cleanup is a significant step to teach your students the impact of rubbish and waste on our environment and their local community. It also helps teach them the way to clean and dispose of the trash without disturbing environmental surroundings. Thus they learn to become a responsible part of their community when they grow up.
It also cultivates in students the qualities like teamwork and discipline when they work with their teachers together to clean an area in their schools. But where will you tell them to dispose of the waste after collecting it? Do not ask them to gather the garbage bags in a corner or at someplace. Instead, ask them to throw the garbage in dumpsters.
Delray Beach Junk Removal and Trash Haulers provides you dumpsters on rent to dispose of all the garbage and rubbish collected. You can call us and tell the details of your School Cleanup Project to our experts. Knowing the details of your project, we can help you select an ideal dumpster for your project and also the number of dumpsters you need.
Available Dumpsters
---
Due to our variety of services, we have dumpsters available in different sizes. We have small dumpsters of size 10 yards and under 10 yards for residential dumpster services and to use in localities for dumping wastes. Then we have dumpsters of size 20 to 30 yards for residential demolition dumpster services and for the renovation of homes and offices. At last, to handle large commercial demolition services and renovation of buildings, we have dumpsters of size 40 yards and above.
Which Dumpster Should You Choose?
---
You have two ways to choose dumpsters for your School Cleanup Project. You can choose many small dumpsters with size less than 10 yards and handover one dumpster to a group of students so that every group has their own dumpster.
This way, they can cover a large area without walking back to a single dumpster again and again. But this may prove to be a bit costly. The second way is that you can choose a large dumpster after estimating the amount of total garbage and trash that will be collected.
So all students have to walk back to a single dumpster to put the garbage in it. It is considered as intelligence to order a dumpster with size bigger than the amount of waste estimated. It'll help you save time and money if the product amount of garbage exceeds the size of the dumpster.
Why Choose Us?
---
We are known to provide the best School Cleanup Dumpster Services in the whole of Delray Beach. With our quick empty and return service, we make sure that you don't have to deal with dumpsters filled with garbage and can continue your cleaning processes without waiting for the dumpster to get empty. We don't charge any extra money for our delivery and pickup services. We don't have any hidden charges.
The whole amount is taken from you at the time of ordering our services. Our experts can guide you through the process of renting our dumpsters over a call if you do not have any prior experience in the field. Our staff is friendly and professional, thus making it easy for you to communicate. Call us to get an estimate of your garbage and to rent our dumpsters.
Here is a list of our services you can get at Delray Beach Junk Removal and Trash Haulers:
---
Delray Beach Junk Removal and Trash Haulers is the top company in Delray Beach that offers the best residential and commercial junk removal services. Here's our additional services:
---