Fast Business Junk Removal Services in Delray Beach, Florida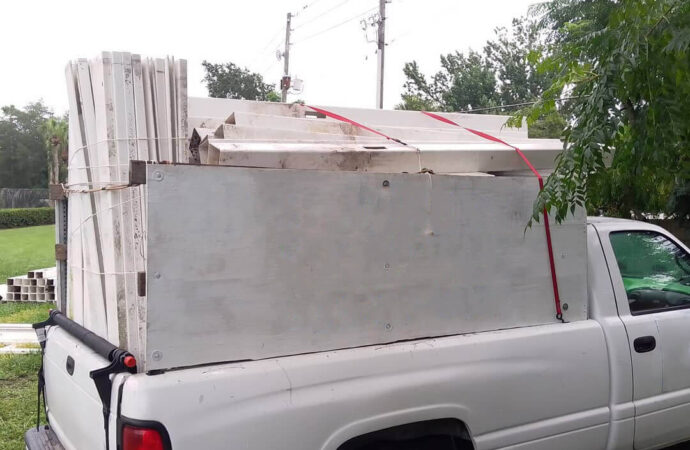 You must dispose of junk, trash, and regular garbage in order to run a business since it is only natural to have a lot of waste accumulated over the years. If you are hesitant to get rid of your items or don't know how to properly dispose of junk, we're not surprised, and instead, we are here to offer our full support in this process. Our team will provide you with the best support and make sure that your business junk removal processes are done correctly. And that your items are properly disposed of. And that you can finally handle the waste in your business properly. We are able to pick up the following:
Furniture.

Desks.

Computers and other electronic devices

Appliances.

You can also keep anything you don't use in our trucks, and we will make sure to help you remove anything else that isn't hazardous.
If your business requires that you regularly transport items to local recycling centers or transition centers, we can assist you. We can lift all the weight and load the truck full of junk. We will take it away as long as it's not dangerous as well, so let us know what type of junk you need to dispose of.
You need to arrange junk removal for your business as well, so don't think most municipal services will handle the process for you or that some employees, when this isn't their function or role, will handle this for you.
For many reasons, we are the best junk removal company in Delray Beach. We provide the best service at a reasonable price and can tailor our services to your requirements.
These are some of the many benefits you get from hiring us:
Top-Rated Services. Our team is committed to providing timely and reliable services that will improve your bottom line.
Payment options. Business clients have simple payment options and more than simple one-time payments since we offer some installments.
Fully Insured

. Our members have full coverage, so there are no worries about accidents. We take care of everything, and you won't have to pay any kind of hidden fees.
What Junk Do We Remove for You?
These are examples of junk that we can remove from your business. We also have information on whether it is possible for us to dispose of any items you may have stored or had problems with.
For starters, we can pick up any damaged or old furniture and move it to recycling centers or donate it depending on its condition.
We can help you get rid of your office furniture because it can be hard to do so yourself. Our company offers a safe, efficient, and environmentally-friendly option that will help with your business' junk as we load the truck and even deal with the entire heavy lifting.
Net, you can have our help with commercial equipment and different items or tools you have in your space.
A professional junk trucker can help you with those items, and we promise we will make this simple and worthwhile. Get a free estimate, and we will take good care of your junk.
We can also remove non-hazardous materials, as we have already mentioned. Contact us to let us know your requirements and find out how we can help you with the junk in your business.
Here is a list of our services you can get at Delray Beach Junk Removal and Trash Haulers:
---
Delray Beach Junk Removal and Trash Haulers is the top company in Delray Beach that offers the best residential and commercial junk removal services. Here's our additional services:
---