Fast Demolition Removal Services in Delray Beach, Florida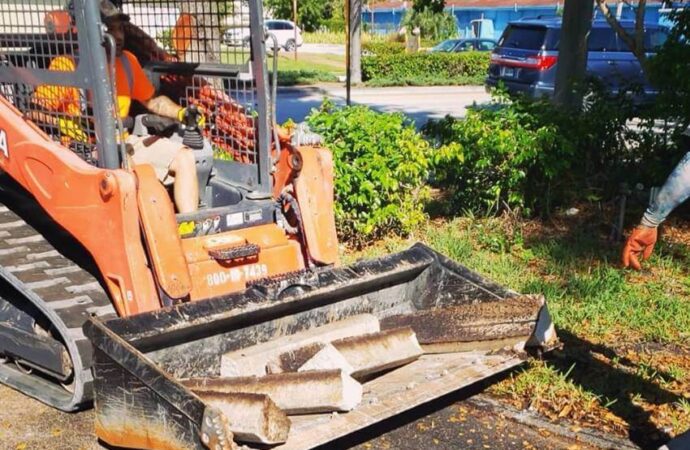 There are many steps involved with demolition and how you need to handle the process itself and also the entire removal of the debris and waste left behind by the process. Here's how to make sure everything goes smoothly if you're dealing with demolition removal.
The first step is to organize the project and then demolish the item or place. The second involves removing all junk and debris. The third and final step is to remove all junk and debris by moving it to the right transition centers and recycling facilities. This will also include how to deal with the large amount of trash that you cannot control. 
You won't be able to handle demolition removal if your equipment isn't up to the task. Once you have loaded the truck and done all the sorting and disposal, the junk will go to the proper place when you do have a team that can help you with the entire process. Delray Beach Junk Removal and Trash Haulers can help you with the job and ensure that all of your waste is properly disposed of.
Our team offers a safe, efficient, and environmentally-friendly service for disposing of demolition waste and making sure that the demolition taking place is controlled by several pickups and removals if necessary since we know some need recurring cleaning.
Our company can provide a team to clean up the site and remove any debris left over from demolition. If you have extra junk or waste, we can also collect them.
How do we get there? To schedule an appointment or get a quote, call us. This is the first step. From there, we can handle the entire job without any problems.
Our insured and professional hauling crew will visit your location to assess the extent and damage. We will then create a plan and decide how to proceed. You will receive a free estimate without any obligations.
We will reach out to you no later than 20 minutes prior to our arrival in order for you to receive a free estimate. The amount of work required and the debris involved in demolition will determine the cost.
The cost of the work and debris involved in demolition will determine whether you wish to hire us immediately, later, or not. Keep in mind, however, that prices can be negotiated, so don't be pressured into accepting the quote immediately.
This service is simple. The demolition debris is simply collected and taken to our junk trucks. We do all the work, and there are no hidden charges for lifting and pickup.
We Make It Easy
Delray Beach Junk Removal and Trash Haulers aims to fulfill all your needs. Everything is taken care of, from lifting and cleaning to the actual removal. Our licensed and certified team can lift any item that is not toxic.
There are many sizes and types of dumpsters that can be used for hauling away all kinds of debris. For many reasons, a dumpster rental is a great option. We are happy to take away the trash if that is what you want.
If you'd like us to take care of the entire removal, let us know. Our team can help you rent a dumpster to be picked up by our crew.
Any type of debris can be removed from your house, office, or small space, so make sure to contact us based on the type of demolition you're going through and the removal you need from us.
Here is a list of our services you can get at Delray Beach Junk Removal and Trash Haulers:
---
Delray Beach Junk Removal and Trash Haulers is the top company in Delray Beach that offers the best residential and commercial junk removal services. Here's our additional services:
---