Fast Dumpster Rental Services in Delray Beach, Florida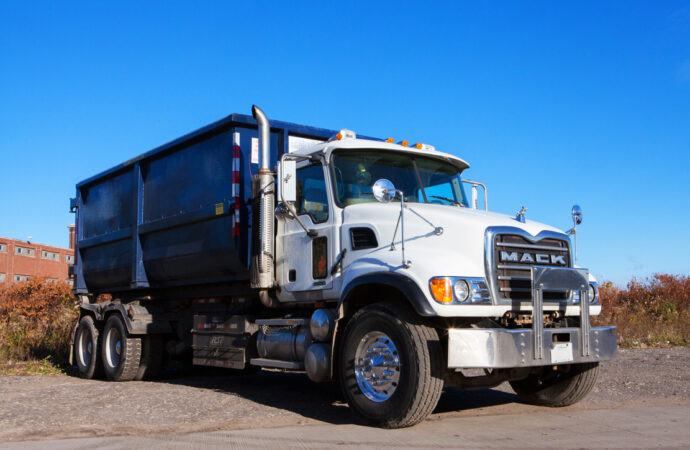 No one likes trash or debris lying around, right? Neither do we. And that is the reason we exist. We are Delray Beach Junk Removal and Trash Haulers. Serving Delray Beach for many years, we move forward with one motive. And, that is clean neighborhoods.
As a full-service dumpster removal company, we have numerous services to offer. And, dumpster rental is one of them. Whatever your need, maybe if you need to rent a dumpster in Delray Beach, come to us for the best service.
Whether you need the dumpster for commercial or for residential purposes, we serve them both. To know more details, you can talk to our representatives.
Why Need Dumpster Rental?
---
Sometimes due to demolition or any big event, there could be a large amount of debris that has to be dumped. However, a common home can neither accommodate the waste nor dump it. In such cases, dumpster rental services are the best choice that you should make.
When you're aware that you'll need something big to temporarily store the junk, you should call us and reserve your dumpster ASAP. Once you book our service, we'll set a time table with you. You just have to fill the dumpster, and our people will take it away at the defined date.
What size do We offer?
---
These days dumpster services have become quite common. However, there are only a handful of experts like us to provide decent service. According to your need, the size of a dumpster can be reserved. For example, if you need a dumpster for daily usage, a small one will work.
And, if you have construction or demolition going on, you'll need a big one. Here are the sizes that we have to offer to our customers: –
10 Cubic Yard Dumpster

15 Cubic Yard Dumpster

20 Cubic Yard Dumpster

30 Cubic Yard Dumpster

40 Cubic Yard Dumpster
The above-mentioned sizes will suit any and every purpose. If you need help deciding what size you need, call us right away. Our professionals will guide you through and help you decide well.
Make the Right Decision
---
We at Delray Beach Junk Removal and Trash Haulers are there for quite a long time. Since the beginning, we have tried to reduce the stress and provide professional service to Delray Beach residents. If you want the best service, get to us right now.
Here Are Some Features: –
Free Quotes & consultation: When you call us, you can ask for free quotes. You can also take help from our professionals regarding your dumpster size etc.
Professionalism & Experience: Our existence in this industry is indicative of our experience and professional service. So, you can rely on us. We know what's to be done.
Competitive Pricing: Pricing is another feature of why people in Delray Beach choose us always. We offer affordable, dumpster rental services in the entire Florida region. So, you can get quality services from experts at affordable prices.
So, think no more. If you want dumpster rental, just call us right away!!
Here is a list of our services you can get at Delray Beach Junk Removal and Trash Haulers:
---
Delray Beach Junk Removal and Trash Haulers is the top company in Delray Beach that offers the best residential and commercial junk removal services. Here's our additional services:
---