Fast Construction Cleanup Dumpster Services in Delray Beach, Florida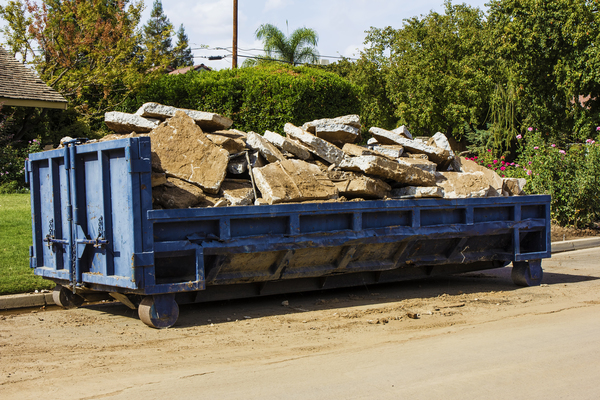 It is important to get the removal of dump and debris done that gets collected around your place. Be it a commercial region or a residential one, dumpster removal is necessary. It helps remove the harmful germs and dust particles and prevent any sort of injury that may occur to the people.
This creates a safe environment for the employees to work for the people who visit and for all the other people. Also, it gives a great view and creates a good impression on the people who look at your property.
There are various reasons that can lead to trash and debris collection. Construction and demolition are one of the main reasons. But don't worry, dumpster removal services can really help you in dealing with the unwanted stuff.
Delray Beach Junk Removal and Trash Haulers
---
Has demolition work become a hassle for you? Is there a lot of debris getting piled up and making it difficult to work? If yes, come to us. If you are seeking a company that provides great quality dumpster rental services at minimal prices, you have come to the right place.
We, Delray Beach Junk Removal and Trash Haulers, are the best company in the town providing these services for the past four decades. We are highly popular in this town because of our services and the experts that perform the work. We are trustworthy and highly recommended by the people we have worked for in the past. We provide excellent Construction Cleanup Dumpster Services and efficient dumpsters that will be able to keep a large amount of construction waste in them.
Whether you are working somewhere in a garage, or renovating a place, or shifting or there's the construction of a building taking place, our company will always be at your service. We can remove any kind of material, be it dirt or brick and block or concrete.
We have construction dumpster services for our customers at very low prices. Also, we are capable of removing the soil or the overgrown shrubs. You must tell us the building's age so that we can get an idea of the lead paint or asbestos that the debris might contain. We will then be arranging special service so that the disposal is safely done. Here are a few of the services that we provide to our clients. Have a look at them:-
Asbestos Abatement Dumpster Services

Underground Storage Tanks Dumpster Services

Structural Demolition Dumpster Services

Rubbish and Debris Removal Dumpster Services
Dumpster Sizes
---
We have dumpsters available of all and any size that you require. A 40-yard dumpster is one of the largest dumpster sizes available with us and in the market. They can carry up to 5-6 tons of trash. If you are confused about what sizing you need, you can contact us on our helpline number and get your doubts cleared.
Our professionals are there to help you and provide you with all the answers to your questions and the information you need. So, call us now and book the services.
Here is a list of our services you can get at Delray Beach Junk Removal and Trash Haulers:
---
Delray Beach Junk Removal and Trash Haulers is the top company in Delray Beach that offers the best residential and commercial junk removal services. Here's our additional services:
---