Fast Large Residential Projects Dumpster Services in Delray Beach, Florida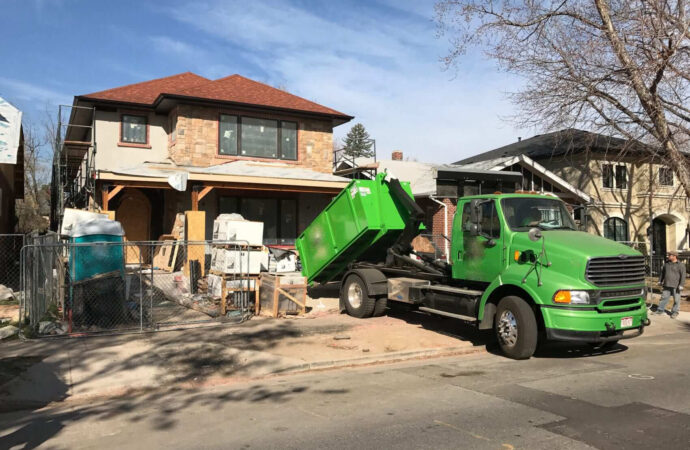 Are you getting your house renovated or getting floor renewal? Want to clean your house and dispose of the waste from yards? In all such services, we got your back. We are Delray Beach Junk Removal and Trash Haulers, the best dumpster rental company in Delray Beach.
Our Large Residential Projects Dumpster Services can prove to be of great importance to you. Our residential dumpsters are capable enough to handle household waste and debris from projects like decluttering projects, renovations and improvement projects, home cleanouts, backyard parties, and neighborhood events.
Your Ideal Dumpster for Residential Projects
---
It is one of the essential tasks to decide which dumpster is suitable to handle your waste and debris. Dumpsters like Tub Style Roll Off Dumpster, Lowboy Dumpster, Flat Bottom Roll Off Dumpster, and Trailer are considered to be best for Residential Projects Dumpster Services.
But the size and type of dumpster depend upon the job it is used for. Below are some jobs, and along with them are suitable dumpsters.
Heavy Debris Producing Projects
---
For debris like concrete, blocks, and dirt, a 10-yard Lowboy Dumpster is the best choice. It has low sides, which easily allows the waste to be loaded over the hands of the container. Sometimes a standard roll-off container also works well for bulky debris. It has a walk-in design, which makes door swings open and allows entry of debris.
Home Cleanouts or Construction Jobs
---
For such purposes, a roll-off dumpster with a size 10-20 cubic yard is best here. Bulky waste like furniture can be disposed of in a roll-off dumpster with tall heights of more than 4ft ranging from 6 to 8 ft.
Small Projects
---
Projects like small patio removal, walkway demo, fireplace brick removal, and other jobs of a few cubic yards are called small projects. A 5-10 cubic yard roll-off dumpster is best for such projects. For small projects up to 2-3 cubic yards, a dumpster bag is fit for use.
Driveway Safe Dumpsters
---
Dumpsters and Trucks carrying them can cause damage to driveways, curbs, and yards. To prevent it, we put down boards or plywoods on the driveway. Another alternative we have for you are trailers with rubber tires (rather than steel wheels). They are movable dumpsters with wheels under them. Containers with rubber tires are safe to use on all services.
Tips to Reduce Costs of Dumpster
---
The costs are almost the same, whether you rent dumpsters for commercial or household purposes. But you can always save some money while renting dumpsters by following some tips :
We offer veteran and senior citizen discounts. So if you belong in any of these categories, then your costs will be less than others.

You should always choose a bigger dumpster than your estimated amount of waste or debris. This exempts you from ordering a second dumpster if your first dumpster is not able to accommodate the waste.

You can order large dumpsters and share them with your neighbors. This way, you can split the costs among yourselves, thus leading to a decrease in the price per person. Hence you can save some money.
We also provide occasional and seasonal discounts. Make sure to avail those discounts while ordering from us and save your money.
Here is a list of our services you can get at Delray Beach Junk Removal and Trash Haulers:
---
Delray Beach Junk Removal and Trash Haulers is the top company in Delray Beach that offers the best residential and commercial junk removal services. Here's our additional services:
---