Fast Commercial Junk Removal Services in Delray Beach, Florida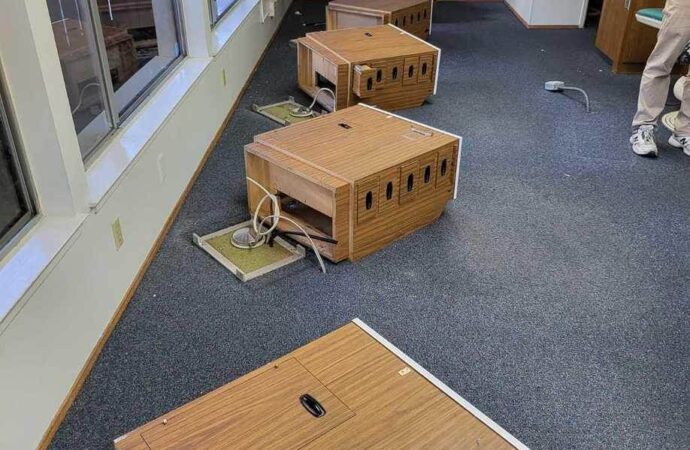 There are many ways to get rid of junk, including the junk that builds up from your business operations and how this needs to be disposed of properly based on the items or type of waste that is included in all this junk. Our team at Delray Beach Junk Removal and Trash Haulers can help you with every aspect of the commercial junk removal. We'll take care of everything so you don't have to worry about how to dispose of it. Or what you can do with the items scattered all over. If the service is able to remove any kind of junk and waste that the municipal services cannot since we know how hard it can be to deal with commercial junk removal in the city.
If you decide to work with us, we will take care of everything professionally. We are focused on your needs and how we can improve your disposal experience.
After we give you a quote, or after you think about it, you will hire us. We want to let you know that all quotes are completely free and come with no obligations, so don't feel pressured or need to hire us right away or even later.
Our team can also assist you in loading and unloading the truck when you work with us. We want you to feel secure and have no worries. We are a junk removal company and must transport items to local recycling centers and transition centers. We will make it easy for you if we have the right people, so rest assured that we're here to make your whole life quite simple and easy.
We provide the best junk removal service for a fair price. We can tailor our services to your needs and accommodate them based on the junk you need us to remove. 
If you have specific needs or limitations, we can offer installments or business plans to help pay for commercial junk removal. You don't need to worry about any additional costs for injuries or other accidents as we take away your junk.
We want you to understand the commercial and removal process, so you know exactly what we do and how it works.
Imagine being asked to get rid of your printers, computers, or other junk by your regular garbage service. Maybe you were frustrated that the municipal service couldn't pick up your junk because their truck was too small or they weren't able to properly dispose of it. You can be sure that all junk and trash will be removed from your space by our service.
Any items that cause a nuisance or annoyance will be removed and recycled or donated by us as long as they are in the non-hazardous category.
We Are Here to Support You
Delray Beach Junk Removal and Trash Haulers offers more than just a service. We focus on what you want and can do for your business and how we can make it easier for commercial property owners who have to deal with junk and regular waste.
All types of businesses can get commercial junk removed. We can remove junk, such as appliances and electronics, as well as recycle or dispose of them.
Request a quote now, and we'll work with you to schedule a service or address your immediate needs. We'll be there to help you and make sure that everything is done quickly.
Here is a list of our services you can get at Delray Beach Junk Removal and Trash Haulers:
---
Delray Beach Junk Removal and Trash Haulers is the top company in Delray Beach that offers the best residential and commercial junk removal services. Here's our additional services:
---