Fast Structural Demolition Dumpster Services in Delray Beach, Florida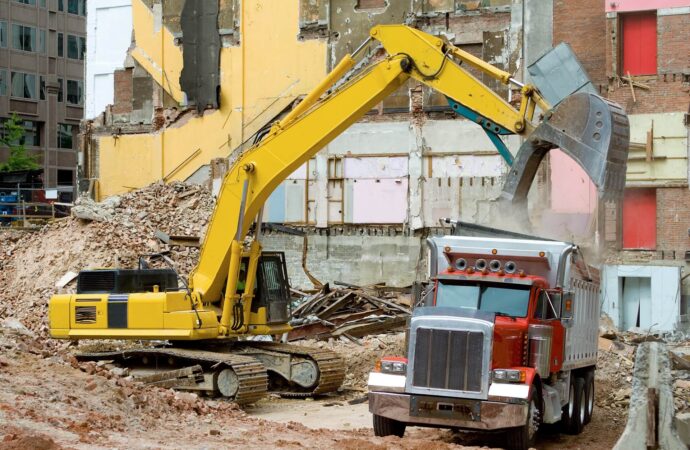 Demolition can cause a lot of mess. It generates a lot of trash that needs to be handled properly and disposed of the right way without causing harm to the environment. Demolition can be of a building, structures, houses, offices, etc.
This procedure is really comprehensive. It includes breaking down the roofs, walls, buildings, structures, foundations, etc. The demolition waste can cause injury to the workers working at that place or the people who visit that place. It can also cause the tripping of the people and can hamper the smooth working also. With the side by side disposal of the trash, it becomes easy to work, and the efficiency also gets to increase.
Structural demolition also causes a lot of waste to be dumped. When some structures lack perfection or have deficiencies, they are demolished, or a certain part of them is demolished so as to get a cleaner area to work. Structural demolition can be defined as a process that makes use of various processes and ways to tear off a structure in order to make space for a new construction project. Most of these structures are created by using steel framing or structural concrete construction.
If you are seeking a company that provides you with effective Structural Demolition Dumpster Services, you have come to the right place. We, Delray Beach Junk Removal and Trash Haulers are one of the best companies in the town. Let's know why.
Why are we the best company in town?
---
Our company is widely popular in the town because of the quality services it provides at amazing prices. You'll be shocked to know that our prices are way less than the other companies. This is why we are highly recommended by most of the people in this town. We have highly trained experts that work with extreme professionalism and will never let you down.
We have great experience in this field and have been working here for forty-two years. We are equipped with all the inventories and equipment to make the work more effective and efficient. We know it is difficult to choose the right size of the dumpster; therefore, our experts will always be present to assist you in that.
Demolishing a certain portion of a structure is even a tougher job, especially if the building has to be in use even after that. That's because the work has to be done with precision. We, Delray Beach Junk Removal and Trash Haulers are experts in each and every service we provide therefore you don't have to stress about anything. We assure you that our work will not disappoint you at all.
Other Area of Expertise
---
We have great services for all kinds of demolition projects. Here are some of our best services mentioned below:-
Demolition Waste Dumpster Services

Local Roll Off Dumpster Rental Dumpster Services

Underground Storage Tanks Dumpster Services

Asbestos Abatement Dumpster Services
We can handle all the projects in a professional and creative manner. If you are interested, contact us and get your work done.
Here is a list of our services you can get at Delray Beach Junk Removal and Trash Haulers:
---
Delray Beach Junk Removal and Trash Haulers is the top company in Delray Beach that offers the best residential and commercial junk removal services. Here's our additional services:
---