Fast Residential Dumpster Rental Services in Delray Beach, Florida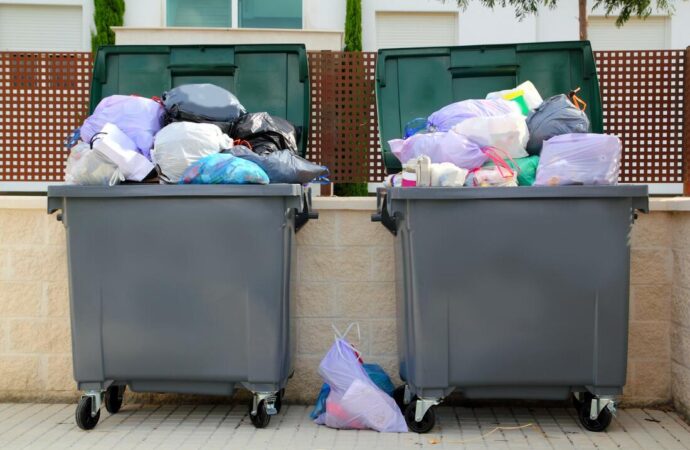 Every place needs a cleanup. Be it a commercial area or a residential area. If you have construction work or home renovation going on at your place to want some dumpster services regarding that, this service is for you.
The fees of the service will be decided according to certain factors. The location, amount of debris, type of trash and debris, the weight of debris, and dumpster size are some of the attributes that decide the pricing. This service includes cleanouts, landscaping, renovations at many other works.
You can contact us and give us the required details such as the address, the type of service, the container size if you have an idea, and the date and time you need our services. We have a very helpful and friendly staff that can help in clearing all your questions regarding our company, and it's services.
It is essential to get all the dust, trash, and dump removed from your property that gets collected around and in them. That's because the debris can be harmful to the people that come across it. There can be a lot of harmful germs and particles that might cause harm to the people and also cause injuries.
It can sometimes be difficult for the first renters to select what kind of disposal service or solution they require. Therefore the companies can help their customers in choosing the best option. Dumpster rental companies can really make it easy, simple, and convenient for people to remove the debris.
Residential Dumpster Rental Services makes the place a pretty safe place for the employees to work there and the clients and the people to visit if there is construction going on or if it's a commercial property. It prevents people from tripping, falling, and getting injured. Dumping the garbage and the trash that is not required is said to be ecofriendly. The waste can lead to the harmful CO2 emissions which must be prevented.
Delray Beach Junk Removal and Trash Haulers
---
We, Delray Beach Junk Removal and Trash Haulers, are here with the town's best dumpster rental services. People here in Delray Beach trust us more than any other company. So, you can also rely on us for dumpster services.
We have an amazing work experience of almost thirty-five years in this field and have always been successfully satisfying our customers with our work. If you hire our company, you will not have to word about the prices or quality. We have the best quality services at minimal prices. You can have a look at some of our best services.
Site Clearing Dumpster Services

Tree Removal Dumpster Services

Recycling Dumpster Services

Remediation Dumpster Services

Asbestos Abatement Dumpster Services
We promise that we shall never let you down. Let us tell you that we never demand any advance payment from our customers. The entire money is paid only after we have successfully completed the work.
We believe in customer satisfaction and work extremely hard to make you happy. We have dumpster services available for both commercial and residential areas.
So, book the services now!!
Here is a list of our services you can get at Delray Beach Junk Removal and Trash Haulers:
---
Delray Beach Junk Removal and Trash Haulers is the top company in Delray Beach that offers the best residential and commercial junk removal services. Here's our additional services:
---