Fast Appliance Junk Removal Services in Delray Beach, Florida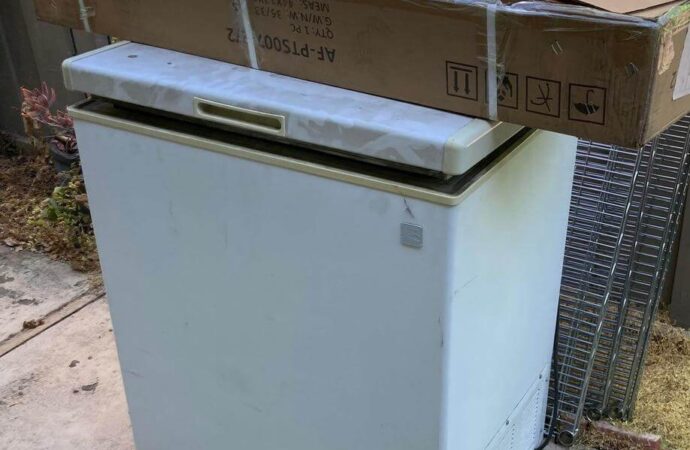 You will find appliances that are old in every home or property, and the hassle of knowing how to work with them just makes everything more complicated when it comes to removal. Due to their size, weight, and transportation requirements, it can be hard to get rid of them, which is common and simple knowledge. It is important to consider where you will place them as well if you don't want to pollute the environment in the process. At Delray Beach Junk Removal and Trash Haulers, we are available to assist with appliance junk removal. As we are experts in this field, we can help you with all the heavy lifting and transport your appliances to the most suitable facilities for disposal or recycling.
Our appliance removal team offers a safe, efficient, and environmentally-friendly service that will take care of everything, and you won't have to move a single finger through the entire process since we will be handling the removal and the entire hard work involved in this.
This service eliminates the need to either collect and dispose of your old appliances yourself or rely on municipal services, which might not take care of this kind of trash and junk. If your appliances are in good shape, we can either donate them or place them at the right center.
You can call us or send us an email to arrange for the management of the entire process. Our insured appliance removal team will visit your workplace or home to assess the damage and provide you with an estimate based on what we see.
We will contact you to give you a free estimate, confirm our arrival, and make sure you are available if we have scheduled a visit or requested a next-day project.
We will work with you if that is what you desire. We'll haul all your junk away from your house or office and then sort it out to determine the best location. We don't have any hidden fees and can complete the job quickly so that you can get rid all your appliances removed no matter how short a time you need this.
What appliances can we take with us? These are just some of the appliances we can transport: water heaters, air conditioners as well as refrigerators, freezers, kitchens, and more. Our service does not stop there. Ask questions about any other items you are interested in, and we will help you get rid of them.
What You Need to Know About Appliance Removal
It involves having your appliances removed from your home or property and taken to transition centers, where they can either be donated or disposed of; in many cases, we worry about recycling as long as it is doable in the space and based on the item.
A suitable vehicle is required for appliance removal. This makes it harder for you and others to complete the task.
With the right equipment and tools for the job, we take care of everything. This means that you won't have to do too much or struggle with the whole thing.
Delray Beach Junk Removal and Trash Haulers will take care of everything for you. We'll also make sure that your appliances are in good working order and that everything is organized and sorted out properly.
Here is a list of our services you can get at Delray Beach Junk Removal and Trash Haulers:
---
Delray Beach Junk Removal and Trash Haulers is the top company in Delray Beach that offers the best residential and commercial junk removal services. Here's our additional services:
---