Fast Window & Siding Removal Dumpster Services in Delray Beach, Florida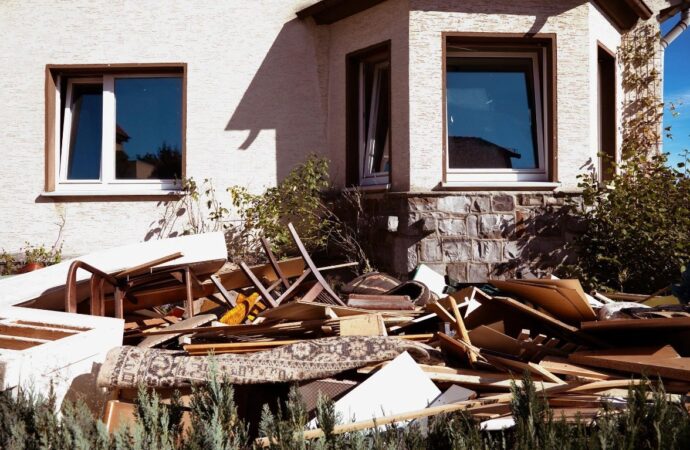 We, Delray Beach Junk Removal and Trash Haulers, are here in your town to provide you with the best quality Window and Siding Removal Dumpster Services at great prices. Home improvement and renovations projects can cause a lot of hassles. It generates a lot of waste, and disposing of the waste can really be tough.
Whether there's renovation going on, or remodeling of your house, construction work, or cleaning out the garbage, or there's an installation of a new roof or siding of houses, etc., our company will always be available at your service. We have the best experts and services for your dump, removing needs.
There are a thousand reasons to rent a dumpster. It is the best way of disposing of the waste generated because of various construction, demolition, or renovation activities. They are not only useful for house clean up but has a lot many benefits.
The prices of the service may vary as per the size and the kind of the dump, location, and terms of the dumpster rental. We have dumpsters of all the sizes ranging from 2 yards to 40 yards. Hiring a dumpsters rental removal company will not only save your time but efforts too.
Which Dumpster Size is Suitable For Your Work?
---
A 10-yard dumpster can hold up to 10 cubic meters of material and is most useful for garage clean out or small basement junk removal.
20 Yard Dumpster is useful for large basements and garage clean-ups. It can hold up to 20 cubic meters of debris.
30 Yard Dumpster is capable of holding up to 30 cubic meters of debris, construction, and demolition waste, etc. It covers larger garages, home construction projects, renovations, window replacing, siding of the medium, small-sized homes.
When you come to us, you don't need to worry about the quality of work. That's because our company's services excel in quality and offer its services at minimal prices. We assure you that we shall never disappoint you in any way.
How are we better than other companies?
---
We are really fast in performing our work. We don't believe in wasting any time. We will be stating our prices before we start our work. We don't have any hidden prices; therefore, you don't need to worry.
Our company is very particular about the time. We will always be reaching the location at the right time and will never keep you waiting. That's because we believe in customer satisfaction. It is our topmost priority.
We are widely popular in this place because of the number of great quality services we provide. We have managed a lot of projects for the past four decades and have never disappointed any of our clients. You can have a look at some of the best services for our company:-
Large Residential Projects Dumpster Services

Rubbish & Debris Removal Dumpster Services

Local Roll Off Dumpster Rental Dumpster Services

Trash Removal Dumpster Services
Our team will help you choose the size of the dumpster you require and the best disposal option to dispose of the debris.
Here is a list of our services you can get at Delray Beach Junk Removal and Trash Haulers:
---
Delray Beach Junk Removal and Trash Haulers is the top company in Delray Beach that offers the best residential and commercial junk removal services. Here's our additional services:
---