Fast & Affordable 20 Cubic Yard Dumpsters in Delray Beach, Florida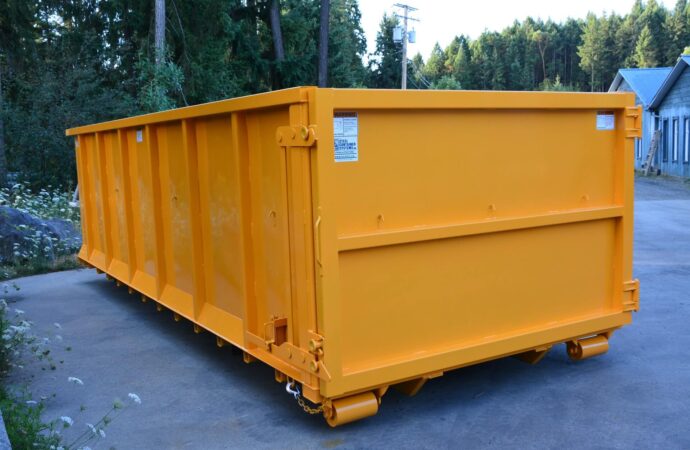 Our company, Delray Beach Junk Removal and Trash Haulers, provides a variety of dumpsters with different sizes for your projects. Dumpsters provided by us are available in the following sizes :
10 Cubic Yard Dumpster

15 Cubic Yard Dumpster

20 Cubic Yard Dumpster

30 Cubic Yard Dumpster

40 Cubic Yard Dumpster
Among all, the most popular dumpster is 20 Cubic Yard Dumpster due to its ability to serve in a variety of projects. It is best suitable for projects like room and kitchen remodels, home cleanouts, and large landscaping jobs.
What is the Capacity of The Dumpster?
---
Typical dimensions of a 20 Cubic Yard Dumpster are 22 feet long, 4.5 feet high. It can hold up to twenty cubic yards of waste that roughly amounts to 120 13-gallon trash bags.
What is the Cost?
---
Our services are provided at minimal rates that are affordable by homeowners and contractors. We do not include any hidden charges in our prices of dumpsters. Our prices already include charges for delivery and pickup services and for disposal services as well. All taxes are also included in our prices. So we don't charge you any extra money for our services.
What are the Uses of the 20 Cubic Yard Dumpster?
---
 Construction and Remodeling
Being capable of handling materials like wood, plaster, drywall, countertops, cabinets, flooring materials, and carpets, a 20 Cubic Yard Dumpster is widely used in residential construction and renovation projects. Homeowners and Contractors use a 20 Cubic Yard Dumpster for a variety of jobs including :
Renovation of a bathroom

Remodeling a kitchen

Repairing or completing a roof tear off

Removal of walls, floors, and carpet
Cleaning Jobs
Homeowners and Organizers require a 20 Cubic Yard Dumpster to manage debris from jobs like cleaning of a garage, downsizing before shifting and decluttering bedrooms, basements, and an attic. This dumpster is capable enough to handle junk materials like :
Furniture

Appliances

Electronic Items

Other garbage and trash
Heavy Debris Jobs 
Capable of holding heavy debris like bricks, concrete, stumps, blocks, asphalt, cut trees, and other yard waste, a 20 Cubic Yard Dumpster finds applications in a variety of outdoor projects. It is used by Landscaping companies and homeowners in projects like :
Removal of trees

Cleaning large yards

Removal of a brick and concrete path

Repairing of a driveway or a sidewalk
You can call our experts and know all details about our services and prices. If you don't know how to rent a dumpster, we can also help you with this. Our representatives can guide you through the dumpster rental process. We can also help you to decide which dumpster you should rent for your project.
Our experts can help you estimate the amount of waste that will be produced from your project. This makes it easier to choose an ideal dumpster for your job. Don't ever risk your property with an inexperienced company or people. Choose only the best. Call us to enjoy our flawless dumpster rental service and to get free quotes.
Here is a list of our services you can get at Delray Beach Junk Removal and Trash Haulers:
---
Delray Beach Junk Removal and Trash Haulers is the top company in Delray Beach that offers the best residential and commercial junk removal services. Here's our additional services:
---