Fast Business Moving Dumpster Services in Delray Beach, Florida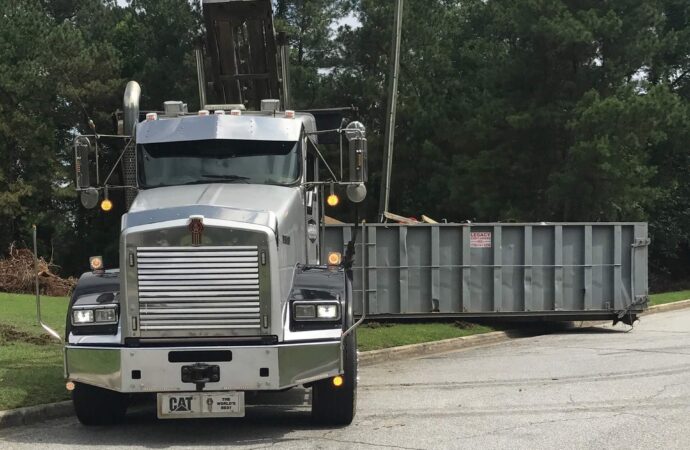 If you have planned to move your business, it is essential to make sure that everything is cleared out of the current building. Business Moving Dumpster Services from a place to another creates a lot of mess. You will find that there would be plenty of things that you wouldn't need, which would be more than the items that you actually require.
The trash and the junk that is no longer required and is considered waste must be handled correctly and in the right way. Dump the garbage and trash would be the perfect option. This will make it easy for the people to take only the stuff that they require at the new place they are going to.
You will find a lot of dumpster removal companies in the town, but if you are looking for quality service, you don't need to go anywhere else. We, Delray Beach Junk Removal and Trash Haulers, are one of the best companies that have been working here in this field for five decades. We have an amazing experience and have worked on many successful dumping projects. We have satisfied all the clients we have worked for.
Our company is a trustworthy company that is fully certified and licensed. Customer Satisfaction is our company's first priority. You will never get the combo of great quality and minimum price in any company other than us. Our company's policy never burdens our customers by asking for advance money or any kind of hidden charges. We always quote the price before providing our work and make the payment only after the services are rendered.
A roll-off dumpster will work very well to dispose of the unwanted stuff. This would help to peacefully settle into your new place. You will definitely save your time and energy and make the relocation of your business easy by hiring us.
 Dumpsters of All Sizes are Available
---
We have a variety of dumpsters and containers available in our company. From smaller sizes like 4-yard dumpster to larger ones such as 40 yards, the dumpsters are available with us. Our experts will also help you in choosing the perfect size for your dumping project. That's because the smaller one will not be able to accommodate all the trash, and renting a larger one will just be a wastage of money.
Services Of Our Company
---
Our company is widely popular because of our huge variety of services. Here are some of the best services of our company mentioned below:-
Residential Demolition Dumpster Services

Commercial Demolition Dumpster Services

Underground Storage Tank Dumpster Services

Bathroom Remodel Dumpster Services
Hiring a dumpster rental is a quick and efficient way to dispose of the trash. If you want to get rid of all the dump and trash, get in touch with us now and book our services. If you have any inquiries related to our company, our helpline is always available for you. Our experts will clear all your doubts so that you can make the right decision without any doubts.
Here is a list of our services you can get at Delray Beach Junk Removal and Trash Haulers:
---
Delray Beach Junk Removal and Trash Haulers is the top company in Delray Beach that offers the best residential and commercial junk removal services. Here's our additional services:
---