Fast New Home Builds Dumpster Services in Delray Beach, Florida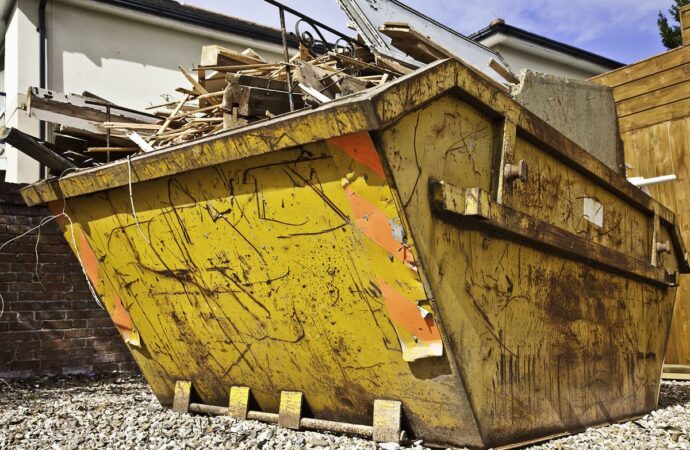 Whether it is construction or demolition, waste is produced in both cases. It's quite tough yet essential to keep the construction site clean and organized. And, to do so, you can contact Delray Beach Junk Removal and Trash Haulers.
We're a full-service company and will help you handle all your dumping needs. Whether you are building something or bringing it down, we have a solution for everything. Our varied dumpster sizes and professionals staff makes us compatible with all the projects. Be it a residential construction or a commercial one, we say yes to every project. You might wonder why the dumpster service required in the first place. Here's the answer
The need for Dumpster Service
---
New Home Builds Dumpster Services is necessary for every organization or individual who is producing a large amount of waste. The construction companies prefer dumpster rental services because of the following reasons: –
Safety: every building is composed of beams, glass windows, and whatnot. And it's enough to risk your worker's lives. The dumpster rental can help you minimize the error. We offer a range of dumpster containers that'll definitely suit you.
Fast Processing: Imagine your workers are tumbling over the piles of debris. It'll take them more time to move from one place to another. And one will have to take extra care. To intensify the efficiency and production, dumpster service is quite necessary.
Are you searching for "Dumpster Rental near me"?
---
Well, if you are, your search ends right here. You have Delray Beach Junk Removal and Trash Haulers ready to serve you. We have a wide variety of services to choose from. If you are looking for the best, you'll find that here.
Best For Construction Contractors
---
We know that construction waste is quite hard to handle when you're dealing with tons of debris. It can be quite expensive, as well. Coming to us can solve your problem at affordable prices. You don't have to follow a complicated procedure. Call us anytime between Mondays to Friday. We'll make sure that our professionals reach you on time. You can order new dumpsters, pick up service, drop and return service with just a call.
If you are a preexisting customer, it's way easier for you. You can simply e-mail us or call us and schedule services for the future. We also offer free quotes and estimates. So, you can rely on us.
Pricing Features: We offer flat rates for our rental services. When you call us, our representative will make sure that you are served well. No problem, if you want to keep the container beyond the given time. You can easily ask for an extension at a low price.
Choose the best!
---
Whether you need dumpster service for a construction site, demolition site, or for a residential area, we are there to serve you. With years of vivid experience in the field, we stand tall among our competitors. Also, our services are quick and safe. So, you won't regret your decision to hire us. To book our services, call us right now! You may get some additional discounts as well.
Here is a list of our services you can get at Delray Beach Junk Removal and Trash Haulers:
---
Delray Beach Junk Removal and Trash Haulers is the top company in Delray Beach that offers the best residential and commercial junk removal services. Here's our additional services:
---