Fast Small Dumpster Rental Services in Delray Beach, Florida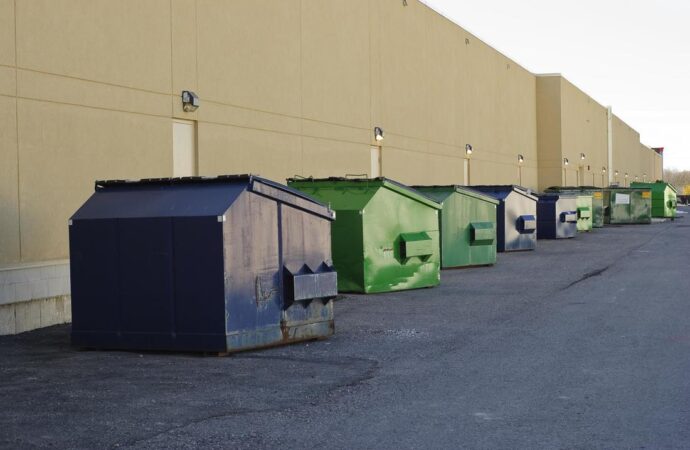 Delray Beach Junk Removal and Trash Haulers has been in the business of Dumpster rental for the past many years. We provide different sizes of Dumpsters for different jobs. We provide all types of Large and Small Dumpsters ideal for your small household projects and large contracts taken by contractors.
Our Large Dumpsters are available in sizes: 10, 20, 30, 40 cubic yards as per your requirement. Sizes available in Small Dumpsters range from 3 to 10 cubic yards. Commonly used Small Dumpsters are 6, 9, 10, and 12 cubic yards in size.
Most of our customers request for small dumpsters less than or equal to 10 cubic yards. These are called Small Dumpster or Mini Dumpster. Small jobs like remodeling jobs, house and attic cleanouts, spring cleaning, and small dumpsters are required.
We provide Small Dumpster Rental service to satisfy our customers who need dumpsters of 10 cubic yards or less. Being affordable and convenient, Small Dumpsters are perfect for small household wastes.
They are specially designed for use in different places and can easily fit in driveways, unlike other bigger dumpsters.
Types of Small Dumpsters
---
We being a Dumpster Rental Company give on rent Small or Mini Dumpsters as per your requirement in sizes ranging from 3 to 10 cubic yards. To suit different purposes, they come in different styles:
Bagster and Other Bag-style Dumpsters: Not fit for heavy debris like dirt and concrete; it is best used for small remodeling jobs and household clean-up containing light and small-sized debris. The capacity of Bagster is up to 3 cubic yards.
Roll-off Dumpsters: They are residential-friendly and driveway-friendly as they are designed in a more compact way than traditional ten cubic yard roll-off containers. They have a capacity of 10 cubic yards or less.
Cost of Dumpster
---
We guarantee that we will charge you the minimum cost in the Delray Beach for best-ever services. When you take our dumpsters or rent, it's our duty to deliver it at your place, pick up from your place, and dispose of the debris and waste without charging any extra money.
We charge the rental cost on a per week basis. Call us and discuss with our representatives the cost of your ideal dumpster. Cost decreases with the decreasing size of the dumpster. We cost you less for smaller dumpsters and a little more for bigger dumpsters.
Size of Dumpster
---
Sometimes it becomes quite difficult to determine the size of the dumpster you require. Generally, it is advisable to order a bigger dumpster than the size of debris. In most cases, the amount of junk produced is more than the amount you estimated. To tackle this problem, you have to order another dumpster.
So, to prevent the hassle and wastage of money and time, it is advisable to order a dumpster bigger than your estimated amount of junk. To free yourself from this headache of estimating the amount of debris produced, call our representatives. They will help you determine the size of the dumpster after knowing the details of the work or job that will produce junk.
Here is a list of our services you can get at Delray Beach Junk Removal and Trash Haulers:
---
Delray Beach Junk Removal and Trash Haulers is the top company in Delray Beach that offers the best residential and commercial junk removal services. Here's our additional services:
---