Fast Apartment Clean Outs & Services in Delray Beach, Florida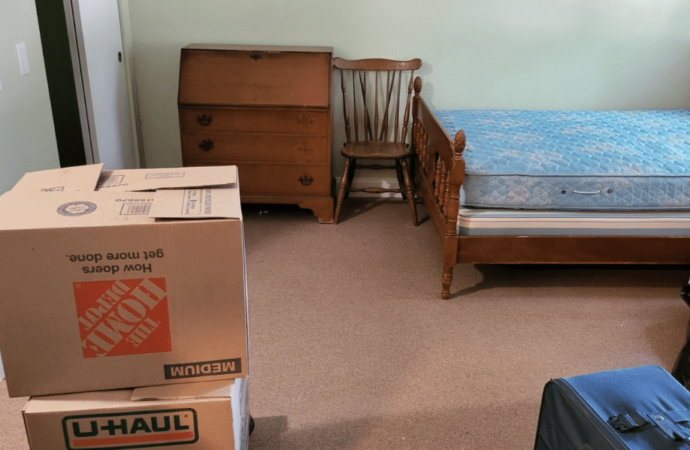 You must do many things when moving out of an apartment or selling it. You need to be focused on what you will not miss. However, most people forget to clean out the entire area. It is your responsibility to clean the apartment, so the new owners or tenants can enjoy it. If you really want to sell the property, you will also need to decide how to manage the tenant's deposit. Both the seller and the buyer must take care of each item in most cases. You can be the one most affected if you forget about any of your belongings in the end. If you have questions or need to clean out an apartment, our Delray Beach Junk Removal and Trash Haulers team can help.
We will ensure that all personal items are removed and that the sale or rental is completed before you leave the apartment. This will allow you to get everything done quickly. If you clean up your apartment, you can receive a refund of the deposit or rent as well in case you're the tenant seeking our services. We will support your whole cleaning process.
You may find valuable items you forgot while cleaning out your apartment. It is possible to find valuable items taken by landlords or tenants as well based on who wants to perform this entire clean out. We want you to avoid having to do this again and missing any belongings that have a lot of value for you.
You have access to the entire service. A complete apartment clean out involves the removal and disposal of all personal items, as well as other items such as appliances and furniture. It involves putting everything back together, then recycling, donating, or moving it to a new place.
This will make it much easier to comprehend:
Two types of apartment cleaning services are offered by us.
Our services are sought after by many who are moving out of an apartment. We can dispose of any unwanted items and sort or arrange the rest.

It's a completely different experience to have your apartment junk picked up. We do all the heavy lifting, so you don't have anything to handle during the process. This clean out is often needed when you already have all the items sorted and just need to dispose of them.
Apartment Clean Outs in Downtown Delray
Cleaning up an apartment rental can be tedious and difficult. It is important that you request the return of your deposit whatsoever, so you will need to pay attention to this part. 
You won't have to worry about deposits if your former tenants didn't take care of the whole service or weren't focused on cleaning up after they left. No matter your gender, status, or who you are during this whole process and deal, we are here to help.
Delray Beach Junk Removal and Trash Haulers can manage the entire process. We will be there to assist you with every step.
We offer a free estimate, and we can handle any condo or apartment clean outs for you, whether you are local or own a rental unit down here. What can be frustrating or annoying in many ways is not being able to rest assured that a proper clean out will take place. You can trust us that we end up removing items for you, clean up the space, and will properly dispose of any junk items for proper disposal by taking items to recycling facilities, or even some charity and donation areas and centers.
Here is a list of our services you can get at Delray Beach Junk Removal and Trash Haulers:
---
Delray Beach Junk Removal and Trash Haulers is the top company in Delray Beach that offers the best residential and commercial junk removal services. Here's our additional services:
---