Fast & Affordable Junk Hauling Services in Delray Beach, Florida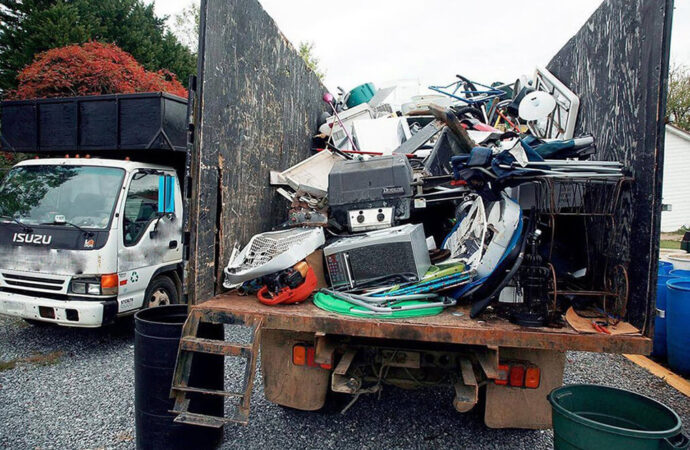 Do you have trash, waste, garbage, or junk that has been stuck inside your home for the longest time? You always have the option of hauling and disposing of it yourself but are you equipped with the right knowledge, experience, and resources to do it?
Across the entirety of Delray Beach, we at Delray Beach Junk Removal and Trash Haulers have been the main choice of commercial and residential property owners for all their junk hauling and removal services.
About Our Company
---
We're the company that has been in service longer than all other companies in the market. We've been providing extreme and exceptional quality services for more than 40 years and we never get tired of helping our clients achieve trash, junk, and garbage-free life.
Our junk hauling service involves the careful and thorough study of the property, what junk is included, and the best and safest ways to haul and dispose of it. You don't have to worry about safety and security – our professional, proficient, and heavily experienced cleaners and waste management virtuosos will always be by your side!
What Else We Offer
---
Junk hauling is a broad and vague term; in fact, it involves not just the hauling of junk. Apart from that, we're also capable and skilled in the following services:
Property Demolition

Construction, Renovation, and Demolition Waste Removal

Rubbish and Debris Removal

Trash and Junk Hauling and Removal

Office Clean Out Services

House Clean Out Services

Commercial and Residential Roll-Off Dumpster Rental Services

And Many More!
Choose us in managing and handling all of your trash, waste, junk, and garbage. Our junk hauling removal service would be the best and most efficient one you'll ever experience! Delray Beach Junk Removal and Trash Haulers can be your go-to, one-stop-shop company to help you with all of the trash in your life!
Give us a call and we'll send you a free estimate! You'll never be disappointed with what we offer!
Here is a list of our services you can get at Delray Beach Junk Removal and Trash Haulers:
---
Delray Beach Junk Removal and Trash Haulers is the top company in Delray Beach that offers the best residential and commercial junk removal services. Here's our additional services:
---