Fast Foreclosure Cleanup Dumpster Services in Delray Beach, Florida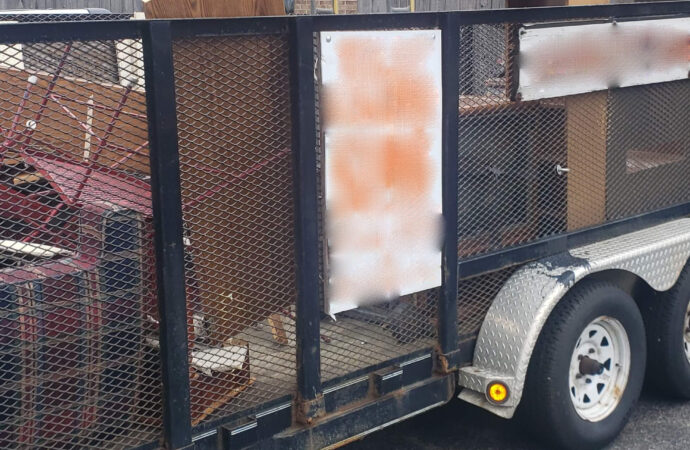 Production of trash by the worldwide population increases day by day. The disposal and processing of this waste is the need of the hour.
Adequate facilities are required that ensure acceptable to environmental standards. Nowadays, discarded products are rich in toxic substances that are hazardous and enhance threats to the ecosystem. So, it is necessary to clear the entire waste safely and efficiently without damaging the abode.
Cleanliness is the essential criterion of a healthy lifestyle as it depicts our personality, and that is the reason we exist. We are Delray Beach Junk Removal and Trash Haulers, offering various services that assist you in cleaning out real estate, commercial spaces, residential areas, etc. Foreclosure Cleanup Dumpster Service is one of them.
Contact Delray Beach Junk Removal and Trash Haulers right now for all eco- friendly Foreclosure Cleanup Dumpster Services.
Foreclosure Cleanup Dumpster Services
---
Every property needs cleaning and repairing before you enter inside it, or you hand over to someone. Foreclosed houses require more effort to clean so that they can be ready for clients. As you know, Foreclosure spaces are filled with trash, some other materials used by the previous person who used to live there.
We Dumpster Services in Delray Beach, Florida(FL) gives you quick, safe services for Foreclosure cleanup without damaging the property.
Items that are removed by Foreclosure Cleanup Dumpster Services
---
Generally, Foreclosures are filled with trash, and it is difficult to dump all the things like that time an individual doesn't understand what is to place in the house and what to throw?
We know your state of mind in that situation. Our experienced staff helps you to take out some items that can be used in the house. The items that we remove include old furniture, electrical appliances, unwanted items, and some other debris, etc. that left behind.
Recycling of Foreclosure Clean-out items
---
It is not essential that all the disposed of items are dumped into a landfill. Most of the junk disposal can contribute to recycling if collected correctly. Because many items from the trash of foreclosed houses are not damaged and can be modified into other useful objects.
We also collect broken metal or appliances that will be taken to the recycling center where these products are broken down and molded into antique pieces for decoration purposes.
Features of Foreclosure Cleanup Dumpster Services
---
We at Delray Beach Junk Removal and Trash Haulers are helping you for quite a long time to manage and remove waste in an eco-friendly way so that we all preserve nature. As always, we are committed to reducing the amount of garbage. Here are some other features of our services:
Easy scheduling

Fast service

Affordable pricing
No matter how much waste is produced in your area, we remove all the junk material you need leaving no mess behind in your space, including the yard. We work consistently to assure that your home is trash free and suitable as per your living standards. We are giving you free quotes and consultation. So call us and take help from our experienced staff regarding our services. We are not only presenting Foreclosure Cleanup Services but also many more regarding the removal of debris. Contact us for more information.
Here is a list of our services you can get at Delray Beach Junk Removal and Trash Haulers:
---
Delray Beach Junk Removal and Trash Haulers is the top company in Delray Beach that offers the best residential and commercial junk removal services. Here's our additional services:
---