Fast & Affordable 40 Cubic Yard Dumpsters in Delray Beach, Florida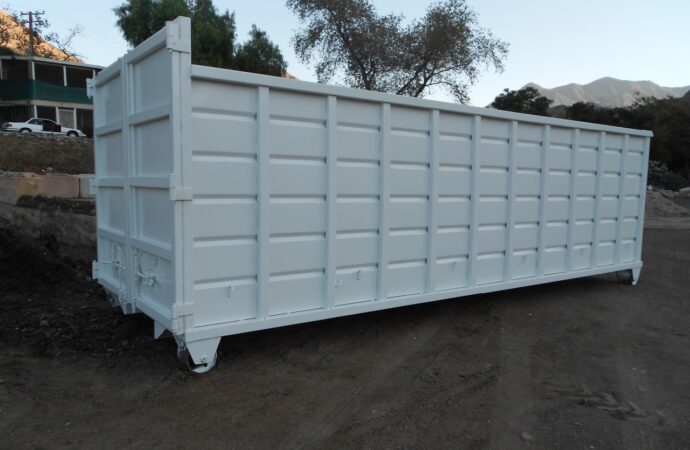 The project is definitely massive when the demand is a 40-yard dumpster. Complete your endeavor smoothly, without any stress about the debris removal. The size of 40 cubic yard dumpster is the perfect match for large scale programs, as for approximation, it can engulf about 240 13-gallon trash bags. Delray Beach Junk Removal and Trash Haulers are serving for Delray Beach for more than 24 years. Scroll down to know more.
 More about the container
---
The container is about 22 feet long, 7.5 feet wide, and 8 feet high. Re-roofing, remodeling, construction, or cleanouts; the size is accurate to fulfill your expectations. It can normally hold 5 to 6 tons easily. Have comfort experience while loading the debris with the feature of swinging doors.
Garage, backyard, floors, roofing, renovation; go for the plans you are deciding to. The affordable services are ready to serve you.
You can search for comparable prices in Delray Beach. Mostly, customers rent a 40-yard dumpster maximum for 6 to 7 days. You can extend them for flat rates and accord to your preference.
Depending on your requirements, we suggest you the best according to your weight limit and type of material to be tossed. Roll-off debris boxes are rectangular in structure with an open ceiling enabling you to toss scrap over the borders. Get an estimate of the cost and factors that determine it.
We and the bin
---
Never overload the dumpster, don't ignore the surplus of 20 tons. Remember, short term satisfaction can cost more later. So, try not to exceed the limits for safety concerns. Dumpsters in the interest of both residential and commercial are available at the cheapest rates.
Our 40-yard dumpster is the largest one in most areas of Delray Beach. It can handily allow you to get rid of several tons of debris. Learn about 10, 20, and 30-yard dumpsters that can fit your job. More doubts about renting a bin? Call us anytime. Our staff is experienced and certified in management. Learn more about it at Delray Beach Junk Removal and Trash Haulers.
We have no juxtaposition within the market in terms of quality and employment quickness. Call us to know the size that suits your project and understand the volume.
Call us Now!
---
Keep in mind such large dumpsters are suitable for wooden, drywall, carpeting, tiles, and metal or say common construction materials. However, for heavy stuff like brick, asphalt, concrete, the size isn't recommended at all. Be ready with the traffic-free (i.e., avoid blocking) space; we will arrive soon at your one call. Check for low-hanging wires and tree branches before contacting us for placing the bin. We are quick and offer on-time services.
Get rid of large amounts of trash lying around you. Don't welcome the mosquitoes or other critters. Call us today for an efficient job. Here is an ultimate guide for dumpster sizes and other aids. Delray Beach Junk Removal and Trash Haulers offer an array of services in your favor. Discounts are available. Customize your service package. Call us right now if you don't want to miss the amazing opportunities.
Here is a list of our services you can get at Delray Beach Junk Removal and Trash Haulers:
---
Delray Beach Junk Removal and Trash Haulers is the top company in Delray Beach that offers the best residential and commercial junk removal services. Here's our additional services:
---