Fast Scrap Metal Junk Removal Services in Delray Beach, Florida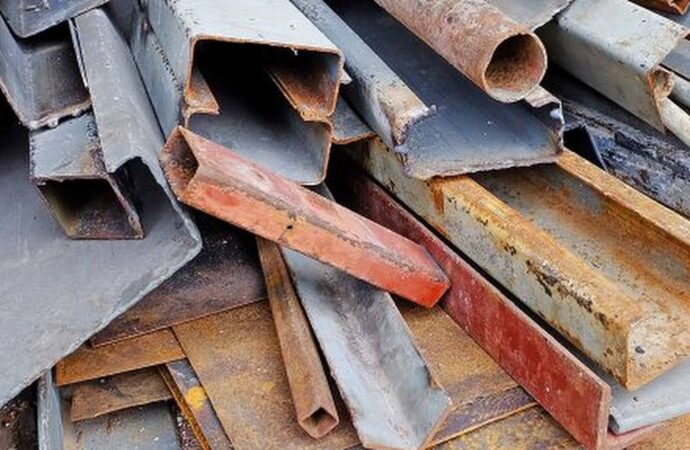 If you own a property that houses a bunch of junk, we are confident you will find yourself buried in a lot of different types that need to be handled and recycled in different ways. You may be surprised to find that every type of junk requires different disposal strategies, but it isn't weird if you consider that scrap metal or maybe food waste cannot be disposed of in the same way. Not all items can be recycled or disposed of in the same place. To determine what junk can be recycled, donated, or disposed of at transition centers, you will have to sort it out. The Delray Beach Junk Removal and Trash Haulers team will assist you in scrap metal junk removal and help guide you through the entire process in case you are facing this type of junk on your property.
We can help with all material removal. We'll ensure every piece gets recycled or disposed of in the best areas and transition zones, so you don't think everything will be wasted. We ensure they get the most out of their items, and you don't have to worry about anything else during the disposal and removal.
We can pick up scrap metal at your home or business. Only need to know where your scrap metal is located and how we can assist in getting rid of it. We will then be able to get everything done quickly and ensure you have everything decluttered and free of any junk.
The cost of junk removal will depend on the amount of junk we take and how big it is. These are the most important aspects. To help you understand all details, we will send you a customized estimate.
We want you to know that we are serious about recycling. We will take all metal we can and ensure it goes to our facilities or our partners.
Scrap Metal Is Easy for Us to Handle
There are a couple of options for scrap metal, but the first one we rely on is how it can be taken to a recycling facility once it is sorted.
Our team will accommodate your needs. The metal in those facilities is cleaned and purified. We guarantee that over 89% will be reused. Finally, the metal can be shredded into smaller pieces.
Many times, we have the facilities necessary to do so and can guarantee excellent recycling and disposal. Any leftovers will be processed, and the waste generated will be reduced.
The shredded metal is then melted in an industrial furnace. Depending on the metal being used, this can take up to an entire hour.
The recycling facility will heat and pour the melting metal into molds. Molds come in many forms: ingots, bars, and sheets, as well as tubes. Before the molten material can be removed from molds, it is crucial to cool and harden.
We only work with the best facilities in each state and city to ensure that the metal is used to its maximum potential. We also work with them if their facility isn't equipped to handle certain types of items.
You can trust us to get the job done. Our team will make you feel relaxed and at ease during the removal.
All items will have their place and be sorted. Call us now for a free estimate. We are here to assist you throughout the disposal process.
Here is a list of our services you can get at Delray Beach Junk Removal and Trash Haulers:
---
Delray Beach Junk Removal and Trash Haulers is the top company in Delray Beach that offers the best residential and commercial junk removal services. Here's our additional services:
---