Fast Yard Waste Dumpster Services in Delray Beach, Florida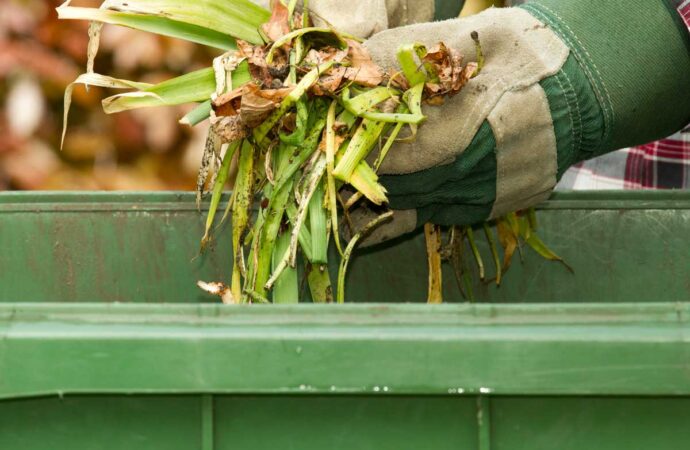 Are you thinking of getting your backyard clean? Have you recently pruned shrubs, trimmed trees, removed weeds, and leaves from your yard? Do you want to dispose of the debris and trash ASAP as it gives your backyard an untidy look?
Is your lawn covered with fallen dry branches and leaves or covered with debris, and this mess gives an ugly look to your yard, home, and your neighborhood? You feel stressed about the cleanup, and above all, managing the mess caused by the clean up for further disposal is a real matter of concern.
This is the issue that leads to delay of yard clean up in most of the cases because managing the waste becomes a matter of stress.
We are Delray Beach Junk Removal and Trash Haulers. We will provide a dumpster to store the debris and waste for disposal. All your worries end once you call us.
Size of dumpster needed for yard clean up
---
Yard Waste Dumpster Services clean up generally requires a 20 Cubic yard dumpster to dispose of the waste. However, the size of the dumpster may vary according to the extent of the clean up of the yard and size of the yard itself.
Debris and material accepted in a dumpster
---
Yard waste generally contains fallen leaves, branches, etc., which are permissible in a dumpster. Concrete and dirt are not accepted in a dumpster. Yard clean up is mostly done in spring to prepare for summers and in fall to ensure that the yard is clean during winters. During spring and fall, one should reserve their dumpster as early as possible because these are the seasons when dumpsters are needed the most.
Size of dumpsters that we offer
---
10 Cubic Yard Dumpster

15 Cubic Yard Dumpster

20 Cubic Yard Dumpster

30 Cubic Yard Dumpster

40 Cubic Yard Dumpster
Reasons that residents of Delray Beach always choose us?
---
 Our Experience: We are serving the residents of Delray Beach for a very long time. Our experience in this field makes us experts in our job. We have a crew of highly experienced people that make us highly efficient in our service. We always provide eco-friendly service. Our service is marked with a streak of professionalism at every level.
 Highly efficient staff: Representatives and drivers are very efficient in their fields. Whenever you call, our representative will always ensure to keep you informed about every aspect of renting a dumpster. They will guide you about all the materials that are allowed in a dumpster and the materials that are not allowed and the additional fees it may invite if non-desirable materials are found in the landfill.
We have a nationwide network of drivers. Drivers always ensure the on-time delivery of the rental dumpster. Our team always ensures that the service is just a call away, and the execution process is short and easy. Customer satisfaction is our main motive.
Competitive pricing: Our rental service charges are quite low in the entire Delray Beach region. We also provide quotes whenever you call. We are just a call away in providing you the best service.
Here is a list of our services you can get at Delray Beach Junk Removal and Trash Haulers:
---
Delray Beach Junk Removal and Trash Haulers is the top company in Delray Beach that offers the best residential and commercial junk removal services. Here's our additional services:
---