Fast Yard Waste Junk Removal Services in Delray Beach, Florida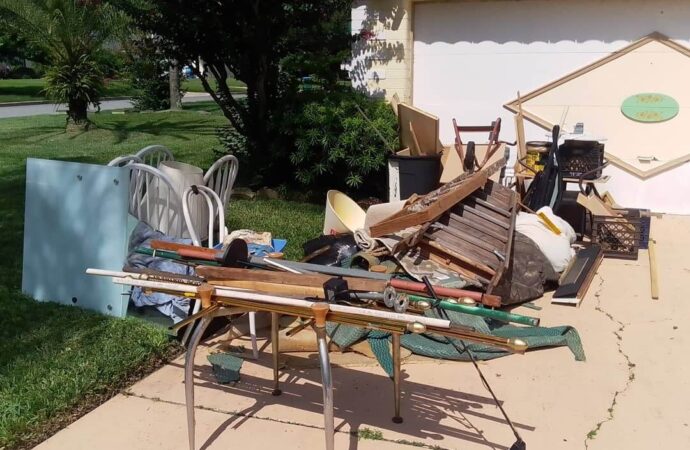 It is quite common and normal to have a hard time cleaning your yard, especially if you haven't put too much effort and time into it over the past few days, weeks, or even years. Yard waste is easy to accumulate as a result, and we are confident you would want to focus on what you can do to declutter your entire space and finally forget about bad odors and think about how you can use your yard. We're a top company ready to help you with all the yard waste junk removal needs you have and make sure your entire process is done in no time.
If you need our help, we are always available. You can focus on what you are most interested in and let our team do the rest. Your yard will be ready in no time, and rest assured we will guarantee proper cleaning after we have removed all the waste in it.
After clearing out your yard, you can have outdoor parties on your back porch. Or, you can focus on creating a beautiful landscape that is unique and relaxing in the area. Whatever is not accumulating junk and waste should be appealing to you when using this space. 
This is where our team can help. We believe that your property can be used for more than just storage, and we will make sure of it by removing everything from the yard.
Yard waste can easily cause problems with bad odors, the look of the space, and more. Therefore, we always encourage owners to focus on their spaces a bit more and get a clean yard in no time and dispose of all their waste.
After you have decided to outsource your yard rubbish removal or outdoor junk transport, it is important to find the right company. We can assist you in making sure that everything runs smoothly, so you don't have to repeat the entire process.
We are always available to help you. All it takes is to give us a call or send an email or feel free to use our contact form to provide all the details and information we need to know.
Your Yard Waste Removal Isn't a Problem for Us
Yard waste can vary in size. We want you to have the right support so that you don't end up with piles and mountains of garbage that you cannot handle or that municipal services and other companies are unable to remove for you.
If you have junk from shed removal, demolition, or other issues in your yard, we can help. We are able to help with non-hazardous junk collection.
Large quantities of heavy and bulky debris will result from the demolition of a garden/storage building, such as lumber, sheetrock, and plasterboard, as well as door frames and other materials. We can also handle this.
It can be hard to dispose of the waste material without a truck. It can also be difficult to load everything.
No matter the size or complexity of your yard, we can handle any junk or waste. We can haul away or dispose of yard waste.
Contact us now to schedule a crew to clean your yard or get an estimate first, which is free of charge and waiting for you.
Here is a list of our services you can get at Delray Beach Junk Removal and Trash Haulers:
---
Delray Beach Junk Removal and Trash Haulers is the top company in Delray Beach that offers the best residential and commercial junk removal services. Here's our additional services:
---