Fast Construction Debris Cleanups in Delray Beach, Florida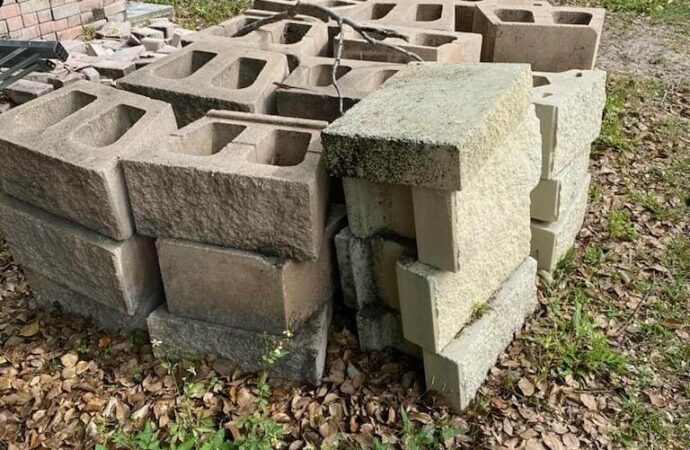 Contractors often find that handling all the effort and process of construction debris cleanups can be the most challenging part of their job due to how much they need to handle in terms of debris and waste. Contractors often find that this is true even if they are working on a regular job and must keep cleaning up and removing as they go or if the cleanup needs to be done only once. This can be costly and time-consuming regardless of the option, and contractors and owners often feel overwhelmed by the amount of work involved. 
Our team at Delray Beach Junk Removal and Trash Haulers may be the right one for you. After construction is completed, we will remove all construction debris and clean up any areas that are left behind so you can have a full space free of all the junk, waste, and debris or trash from the construction.
We are aware that construction debris and other trash must be moved. We will supply all equipment and personnel required to complete your project. If you choose to do it yourself, you will have to pay extra fees and work around finding or getting the right equipment for it. We handle everything, make sure that all junk is gone to the right places, and we don't charge any additional fees except the price for our job in all this.
Contractors are required to clean up construction debris as part of their regular job, so you cannot ignore this if you qualify in the group of professionals in this field. This includes removing construction debris from the site and finding a place to dispose of it. We want to let you know that we are available to assist you and make sure everything runs smoothly.
A few small residential projects can be completed within days. Larger projects, like buildings or commercial properties being built, may take weeks or months to complete. In many cases, they will require regular cleanup and disposal. 
Our team will assess your situation and recommend the best solution. We'll help you get all your tasks done.
Our Team Knows What It Is Doing
An organized process will help reduce construction debris and make cleanup easier. This is what we strive for, and our team will work hard so that you feel relaxed.
Subcontractors and contractors often overlook the importance of bins and dumpsters for holding waste and materials. We don't. As part of our steps, we'll take the containers and work around dumpsters as necessary as they are based on what you want to achieve in all this.
We'll then take them to the designated location so that we can remove all trash and focus on what is around your construction area and the removal required.
At Delray Beach Junk Removal and Trash Haulers, we offer a safe, efficient, and environmentally-friendly service and cleanup that takes away the hassle of the disposal and transportation of construction debris after you finish the project, and the best part is that all waste goes to the right centers and areas.
Our hauling professionals will remove all construction debris. You can be sure that everything will be clean and tidy afterward.
Anything that isn't dangerous can be safely removed. We'll be there within minutes. For a free quote, call us today, email us, or fill out our contact form.
Here is a list of our services you can get at Delray Beach Junk Removal and Trash Haulers:
---
Delray Beach Junk Removal and Trash Haulers is the top company in Delray Beach that offers the best residential and commercial junk removal services. Here's our additional services:
---