Fast Decluttering Home Dumpster Services in Delray Beach, Florida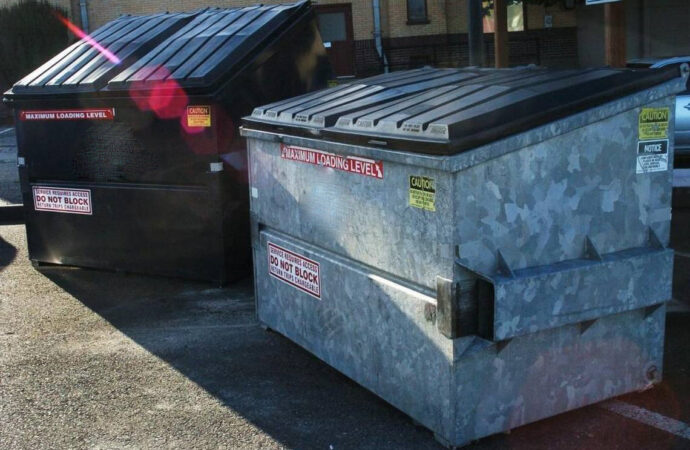 A household always contains things or articles that remain unused for a very long time. One cannot just agree to throw them away very easily, as we have invested our sentiments in these articles. This clutter causes a mess, which leads to stress. Decluttering of the home is the option one is left with.
A daunting task is decluttering a home, but disposing of the unused stuff can be even more daunting. In this scenario, you need something to temporarily store the junk for later disposal.
Dumpsters are the first thing that comes in everybody's mind for this task. An on-site rental dumpster is a best and most convenient option. You can just hurl the things into the dumpster and forget about them.
Donating unused things and hosting garage sales are two other alternatives to utilize this unused stuff. But some stuff remains to lurk here and there even after giving away some items. Renting a dumpster becomes inevitable.
We are Delray Beach Junk Removal and Trash Haulers. If you aren't sure about the dumpster size that you may need, just call us. Our representatives will always guide you about the dumpster size you must be needing. You have to be sure about the project in hand and stuff you want to discard away. We always recommend choosing the bigger option. It helps in a way that you won't run out of space if the dumpster fills up. Renting another dumpster causes money wastage.
Our representative will inform you about the materials that are allowed in a dumpster. Acids, concrete, chemical wastes are not allowed in the dumpster. If found in the landfill, it may incur additional fees.
Sizes of the dumpsters that we offer
---
10 Cubic Yard Dumpster

15 Cubic Yard Dumpster

20 Cubic Yard Dumpster

30 Cubic Yard Dumpster

40 Cubic Yard Dumpster
Whether you are cleaning your kitchen, dining area, attic, basement, garden area, or home, we have a variety of dumpster sizes and types of dumpsters to offer to our customers. We ensure all your needs are addressed cost-effectively. We always provide eco-friendly services.
Why choose us
---
Expertise: We are serving Delray Beach for decades. Our expertise in the area has made us capable of providing the best service. Our service is always on-time. You can always rely on us.
Best team: Our team is trained & highly experienced and up to date in their job. Whenever you call, we ensure that you always get the best advice from our representatives.
Highly experienced drivers: We always ensure that you get your dumpster delivered on the right spot even if your driveway is small.
Cost-effective: We provide a free consultation whenever you call.
We also give free quotes. Our weekly rental charges are also very cost-effective. Decluttering Home Dumpster Services of your house becomes easy and budget managing. If you have not rented a dumpster in the past, we'll systemically explain the process. Thorough support is provided throughout the rental period  You just need to reach out to our representative. The rest will be taken care of.
Here is a list of our services you can get at Delray Beach Junk Removal and Trash Haulers:
---
Delray Beach Junk Removal and Trash Haulers is the top company in Delray Beach that offers the best residential and commercial junk removal services. Here's our additional services:
---