Fast Rubbish & Debris Removal Dumpster Services in Delray Beach, Florida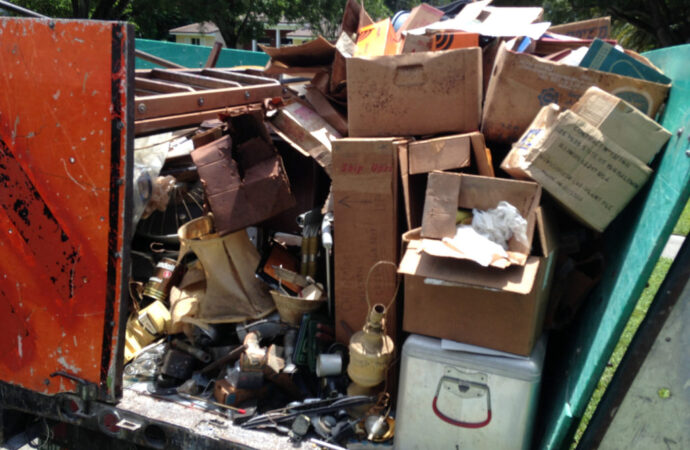 Handling debris could be a strenuous task to do on your own. Removing it means making many to and fro rounds to the nearest dump, which sometimes could be much far.
In this situation, we could help to make your work easy. We, Delray Beach Junk Removal and Trash Haulers, provide individuals of Delray Beach with Rubbish & Debris Removal Dumpster Services. Our debris removal services will enable you to dispose of tons of debris at once by loading it into our dumpster.
And when all debris is put in our dumpsters, then you just have to call us, and we will pick the dumpsters and dispose of the debris. Thus, debris removal is much simpler due to our services.
Types of Debris We Handle
---
Residential Debris 
The household waste generated by a variety of projects like home improvement, general decluttering, renovation and home repairs, garage cleanouts, etc., is termed as residential debris.
With our cost-effective dumpster rentals, cleaning homes after projects and small jobs becomes an easy task. With our help, you can clean large amounts of debris and save time and money.
Construction Debris
This includes construction and remodeling materials like drywall, carpets, hardware, tiles, and many other materials. It also includes heavy debris like concrete or blocks. It's a tough job to handle construction debris. We expect you to put all debris in the dumpster given on rent by us and leave the rest on us. With our quick delivery and pickup, we will keep the work area clean and ordered.
Storm Debris
Storms can prove to be of great nuisance due to the mess it creates. Storm Debris includes waste materials like branches, shingles, damaged items, dust and dirt, and other debris that is blown in or onto your property during storms or other weather events. In such situations, our dumpster could prove to be of great importance for you. It helps you clean storm debris efficiently so that you can continue your life the way it was.
Why Choose Us?
---
Delray Beach Junk Removal and Trash Haulers is your easy to go company with friendly and experienced staff. We provide you dumpsters on rent at minimum possible prices with no extra charges for delivery or pick up of dumpsters. Our simple services enable you to place an order in 10 mins over a call. We never make our customers wait on a call. You can change your address or schedule a different timing of delivery or pickup, everything over a call.
The availability of different sizes of dumpsters enables us to accommodate any amount of debris. Our supportive staff and transparent terms of service make your experience with us smooth and memorable. It doesn't matter if you haven't ordered a dumpster before. Our representatives will guide you through all processes of dumpster rental. Our experts will ask you about the project you are having or debris you want to dispose of and will advise you on the ideal dumpster you need to suit your needs and projects.
Call us anytime to book your services.
Here is a list of our services you can get at Delray Beach Junk Removal and Trash Haulers:
---
Delray Beach Junk Removal and Trash Haulers is the top company in Delray Beach that offers the best residential and commercial junk removal services. Here's our additional services:
---