Fast Commercial Dumpster Rental Services in Delray Beach, Florida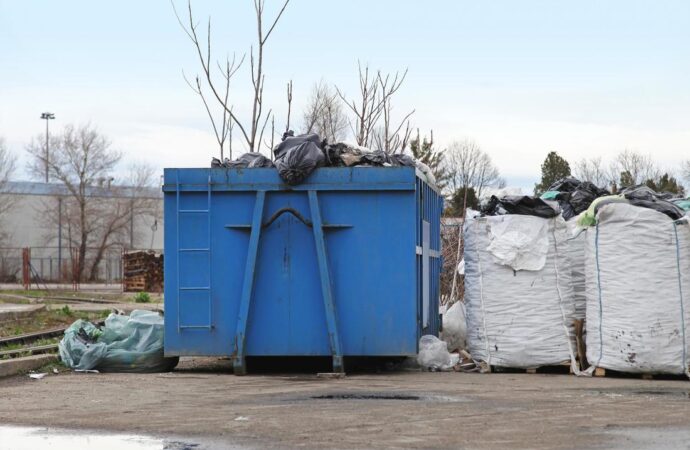 Dumping needs vary from business to business and home to home. For businesses with fewer needs, a 20 yard or even a 10-yard container would do the job. While others with large demand might need a 40-yard container.
At Delray Beach Junk Removal and Trash Haulers apart from Dumpster rental services we specialize in numerous dump related services. Be it house cleanup, office cleanup, community cleanup, roll-off dumpster rental, we have it all.
Meeting the Commercial Dumping Needs
---
When running a business that produces lots of waste or debris, you need to manage it properly. And, it might divert your focus from mainstream business to waste. And, that is not healthy.  We'll help you with the dumping needs.
With our commercial dumpster rental services, everything will become very easy. The pick and drop service has helped numerous businesses all over the state. If you need some help managing the waste, don't hesitate. Call us right now!!
We handle almost every commercial project. Here is a list of commercial places or areas we serve: –
Apartments: Whether it's a condo or a small apartment, we can help you manage the waste.
Corporate Offices:  We can help you remove trash from your building with ease.
Hotels: If you own an eatery or hotel, you would know how hard it is to manage all the waste without proper planning. But, we are there for you to manage everything. You can easily rent a dumpster and schedule a pickup at your convenient time.
Schools & Retail Stores: We'll help you schedule a pickup for your school during a summer break. If you own a retail store you might not get time for managing the dump. Don't worry we'll do that for you without any hassle.
Delray Beach Junk Removal and Trash Haulers At Your Service
---
We have handled both large and small commercial and residential projects. And, we are working with numerous clients on a long term basis. People here in Delray Beach choose us for a reason. Let's show you why you should choose us.
Free Quotes & Decent Pricing: With our firm, you can expect free quotes as well as competitive pricing. We are in business for a long time. We know how much it must cost. Also, we have our own dumpsters with a varied size variety.
We never rent dumpsters from others and then deliver. So, you can rely on us for affordable and precise commercial dumpster rental services in Delray Beach, Florida.
Pick & Drop: You can first book the container that you need. Once you do we'll deliver it at your desired place.  And, we'll pick it up for you at a mutually decided date. So, the hassle is minimum and benefits are maximum.
Full-Service Company: Once you book our services you'll know that we are a full-service company. Apart from dumpster rental, we have numerous other services to offer.
Decide Now!
---
Make the decision that other smart people in Delray Beach are making. Choosing us can be the best decision you'll make. Call us now to book our services.
Here is a list of our services you can get at Delray Beach Junk Removal and Trash Haulers:
---
Delray Beach Junk Removal and Trash Haulers is the top company in Delray Beach that offers the best residential and commercial junk removal services. Here's our additional services:
---