Fast Site Clearing Dumpster Services in Delray Beach, Florida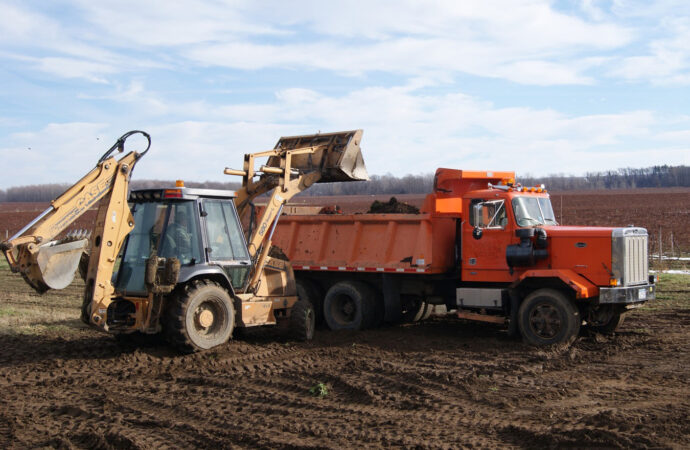 Started Site and Land Clearing Service Company recently? Or just had an area cleared by removing trees and brush and struggling to dispose of the debris and trash?
In both of the scenarios, you need a dumpster rental service to help you handle and dispose of the debris. Well, you are in the right place. Keep reading to know more.
We at Delray Beach Junk Removal and Trash Haulers serve Site Clearing Companies and individuals to clean the mess created after clearing the land of trees and vegetation.
Our Site Clearing Dumpster Services enables the Contractors to start construction on the piece of land that is cleared as it removes all the mess created.
What All We Have?
---
Our large rental company provides a variety of dumpsters sizes fit for different purposes. Ranging from small (10 yards or less in size) dumpsters to large (30 yards, 40 yards or more in size), we got a variety of dumpsters to choose from.
For services like, site clearance, most suitable sizes of dumpster are 10 yards, 15 yards, 20 yards, and 30 yards. Our dumpsters are durable enough to handle all types of debris materials. You can call and talk to our representatives. They will tell you the ideal size of dumpster you need for your project.
Cost of a Dumpster
---
Our costs are affordable for contractors and individuals making us the lead company to rent dumpsters from. We also give seasonal discounts to our customers. So do ask us for available discounts before paying for our services. We have attractive discounts for new customers. And we also take great care of regular customers by providing them with timely discounts.
It is advisable to consider factors like duration for which dumpsters are to be rented, estimated collection of debris, and distance of your location and us. Knowledge of these factors can help you spend money cautiously and save money by preventing its wastage.
Choice of an Ideal Dumpster
---
Before choosing a dumpster, you should know the estimate of how much amount of debris and trash will be produced after land clearance services. You should always select the dumpster of size bigger than the estimated amount of debris that will be produced.
This saves you from spending extra money and time ordering another dumpster to accommodate the trash. You should also know about the material of debris before choosing a dumpster. Different types of dumpsters are capable of handling different kinds of debris materials.
Go For The Best!
---
With our services, dumping wastes becomes easy for you. You just need to fill up the dumpster and give us a call. We will pick up the dumpster and dispose of the waste legally and safely. Our quick delivery and pickup services make it easier for you to load the waste in the dumpster again and again without waiting for the dumpster to get empty. And for all these pickup and delivery services we don't charge any extra amount of money.
Serving for more than ten years, we are very professional and trustworthy in our business. To fulfill our main motto of Customer Satisfaction, our expert team helps you in every way possible. We also guide the new customers through the whole procedure of renting a dumpster.
Give us a call to discuss your projects and to book our services.
Here is a list of our services you can get at Delray Beach Junk Removal and Trash Haulers:
---
Delray Beach Junk Removal and Trash Haulers is the top company in Delray Beach that offers the best residential and commercial junk removal services. Here's our additional services:
---