Fast Community Cleanup Dumpster Services in Delray Beach, Florida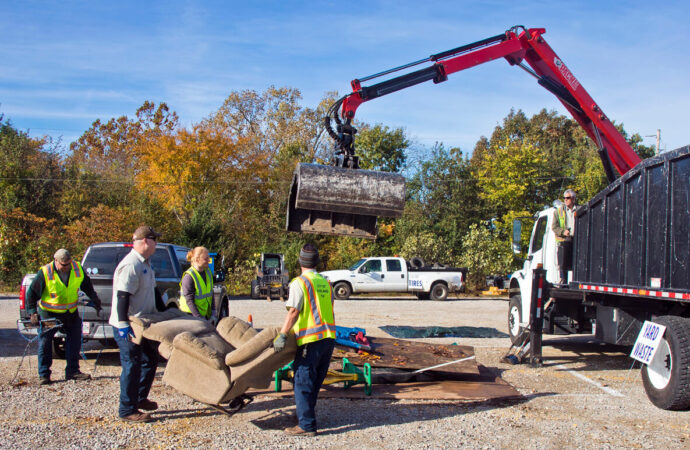 Want to repay the nature and community you live in? Well, a great way to do the same is to clean your house and community you live in. Cleaning the community as such is not a difficult task, but waste disposal is back-breaking work. But that should not stop you from cleaning your neighborhood.
Leave the handling of waste to us. We at Delray Beach Junk Removal and Trash Haulers aim to provide you with the best dumpster services in Delray Beach.
Our Community Cleanup Dumpster Services can help you maintain your surroundings and neighborhood clean. Our expert team can help you choose the right dumpster for you and provide you ongoing empty and return service so that you don't have to deal with piled-up waste at any point in your project. After all, no one likes piled up waste bags in their neighborhood.
Why Do You Need a Dumpster?
---
Makes Trash Disposal Easier
Disposal of trash and wastes can be done in two ways: either rent a dumpster or make many to and fro trips to the local landfill or dump area. The second can prove to be really tiring and costly. Since you have to load your vehicle with wastes again and again and then unload it after traveling to the local dump area.
This could result in wastage of much time and money. So it is more beneficial to rent a dumpster to dispose of the waste. After renting a dumpster, all you have to do is to pile up the dumpster with waste and then call us to pick it up when you are done.
Avoid Creation of a Heap of Rubbish 
In the absence of a dumpster in the picture, the collected trash will just form a heap in your locality. Agents like animals, birds, and wind can cause dispersion of waste all-around in your locality again. This can lead to another environmental issue. To prevent this, it is advisable to rent a dumpster.
With a dumpster in the site, volunteers, gathering the waste, will know where to put it rather than collecting it on the side of the street. When the dumpster is filled, you can call us, and we will take the dumpster to the dumpsite, thus entirely removing it from your community.
Cost of a Dumpster
---
We offer dumpsters on rent at very affordable prices. We also provide seasonal discounts on our dumpster rental services. We don't charge extra money from you for delivering, picking up dumpsters, and disposing of the waste. The cost also depends upon the size and type of waste you are dealing with and on the fact that for how much time you need dumpsters for.  We provide you different sizes of dumpsters from which you can choose the one most suitable for you. Our experts can help you choose the dumpster ideal for you after understanding your job and estimating the debris that your work will produce.
It is advised to choose dumpsters after estimating the debris to be produced, knowing the type of materials of your debris, and considering the amount of time you need the dumpsters. You should always rent a dumpster somewhat bigger than the amount of estimated trash. This could help you save money and hassle. Call us anytime to rent dumpsters and to get an estimation of your debris.
Here is a list of our services you can get at Delray Beach Junk Removal and Trash Haulers:
---
Delray Beach Junk Removal and Trash Haulers is the top company in Delray Beach that offers the best residential and commercial junk removal services. Here's our additional services:
---