Fast Curbside Junk Pickup Services in Delray Beach, Florida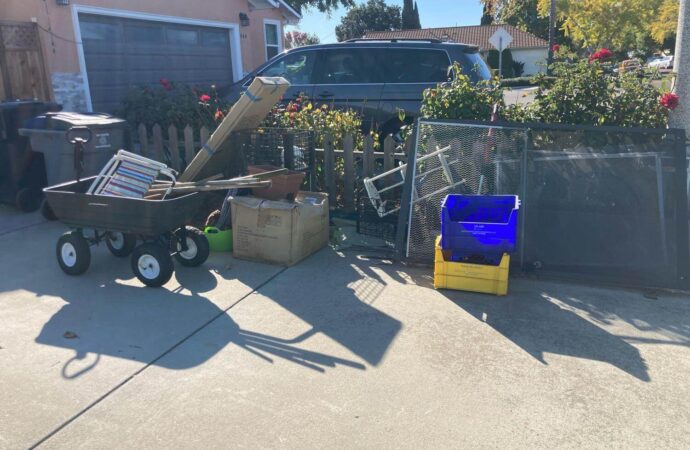 If you have any questions about junk removal or curbside removal, it's not unusual to encounter problems with municipal services due to how they cannot handle most of the disposal in most cases. It is possible that you don't know how to ensure they pick up your junk or how to dispose of it for you, especially when they are limited in equipment and trucks. You can place your junk at the curb, and it will be ten times more convenient for you. This will save you both time and hassle. Our loaders will take care of your junk if you work with Delray Beach Junk Removal and Trash Haulers. We don't require you to be there when we collect your junk when using our curbside junk pickup removal service.
The costs of junk removal are very simple. We charge a flat fee for each truck and will ensure that you have all your junk removed quickly. 
We will work with you to create a customized estimate. This will ensure that you have all the items you need removed and properly disposed of with minimal effort from your side. We pick up most junk, so the cost is quite affordable. 
You don't have to call us or make arrangements for us to come to your house. The service is designed to meet your needs, ensuring that you can get rid of all your junk while still allowing you to do other things.
You have the option to choose the date and time that suits you best. You can choose to have the loader picked up on an ongoing or periodic basis, depending on your needs, or for a single pickup.
Before our team and members arrive, they will contact you. They will quickly remove all personal items from your home or workplace. They will then concentrate on the junk and how it can later be recycled or disposed of.
It will be necessary to transport the junk and place it curbside for collection. If you think about it, curbside is a great way of saving time and money. You will save money if you pay a lower rate for the service.
Our Goal Is to Be Eco-Friendly
Future generations are important to our company, so we want to help the planet. We can help you dispose of all your junk, and we will recycle it at the recycling centers that we have access to. Please let us know if we can help you with any step.
Delray Beach Junk Removal and Trash Haulers is committed to keeping junk materials from landfills. We will help you locate the best place to recycle your junk and also provide proper disposal.
Reselling and recycling can help reduce our carbon footprint. It's also a great idea to donate valuable items. The collaboration will make the world a better and more peaceful place.
Our licensed team can manage large and small junk-removal projects. Our insurance covers all damage, so you don't have to worry about hidden costs.
We are always ready to help you with any type of junk removal, so allow us to be there for you. 
We offer fast, efficient junk removal services and are always ready to assist you. We can send our trucks and crew to your house immediately. You can also choose to work curbside if you prefer additional comfort.
We offer discounts and additional credit for bookings, not the same-day service.
For a free estimate, call us today and have your junk taken away by our team.
Here is a list of our services you can get at Delray Beach Junk Removal and Trash Haulers:
---
Delray Beach Junk Removal and Trash Haulers is the top company in Delray Beach that offers the best residential and commercial junk removal services. Here's our additional services:
---