Fast Household Trash Junk Removal Services in Delray Beach, FL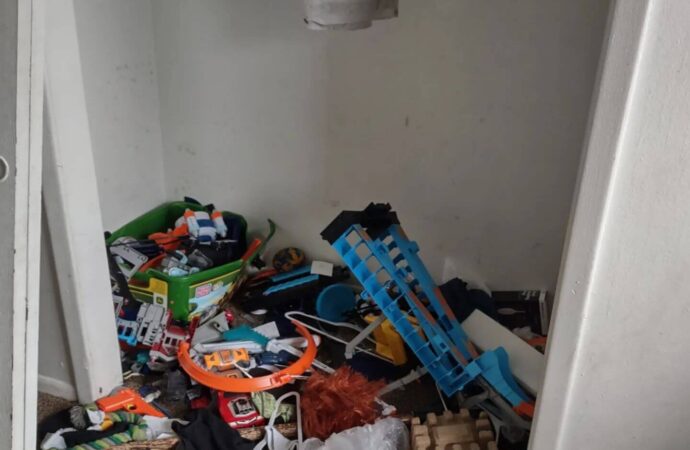 It can be difficult to manage all of the garbage disposals if you own a home or have to clean up after it. So don't feel sorry for not being able to do your own household trash junk removal, and how it should be disposed of. Our Delray Beach Junk Removal and Trash Haulers team can help you eliminate all junk and garbage and provide regular trash pickup for your area. 
We can bring a dumpster to your house and take it away. We offer a complete service for household garbage whatsoever, so you can either have us haul away all of your trash or work with our team and the dumpster we deliver for you. It is up to you. We will work with you to move and lift the trash based on your needs and what you find better for your needs.
Our residential services can save you time and money and make sure that your items get to the best recycling and transition centers. This will enable you to concentrate on what can be moved and disposed of properly and less on how businesses dispose of your garbage.
It can be difficult to get rid of large quantities of junk or to manage the trash that the municipal services don't pick up as often. This is particularly true if you have large items to dispose of or if your weekly garbage collection is insufficient to remove all trash from your home and other homes.
Many municipalities don't accept household waste. We will handle all of your garbage once you have hired our services. This will ensure that you don't have any further worries. We can dispose of all types of garbage from any home:
Appliances.

Furniture.

Electronics.

Yard Waste

Clothing.
Keep in mind that trash may include more than just food waste and the items and trash on the list below. Our team will be able to handle the whole process based on what type of trash you have.
We can also remove any trash as long as this isn't part of any hazardous category, so allow us to help you and guarantee the best removal for you or even an entire community and neighborhood if needed.
We Get Rid of Your Household Trash in No Time
If you don't require us to remove the items or have lots to transport, we can rent a dumpster for you. We understand that clients prefer to handle the disposal by loading them onto the truck or dumpster in many cases when the amount of trash they have to handle is recurring, or they just need a disposal space for all the items and waste.
Delray Beach Junk Removal and Trash Haulers will help you find the right solution for your household garbage. 
If you request a dumpster, we will send it to you as soon if possible. If you'd like, we can remove any trash you have. We will give you a quote and make sure that your trash is properly disposed of.
Get in touch with us to discuss your needs. We can help you choose the right container size for your project and show you where to place it at home. Or, you can have one of our teams come out quickly and handle the entire process, so you don't have to lift a finger.
Here is a list of our services you can get at Delray Beach Junk Removal and Trash Haulers:
---
Delray Beach Junk Removal and Trash Haulers is the top company in Delray Beach that offers the best residential and commercial junk removal services. Here's our additional services:
---